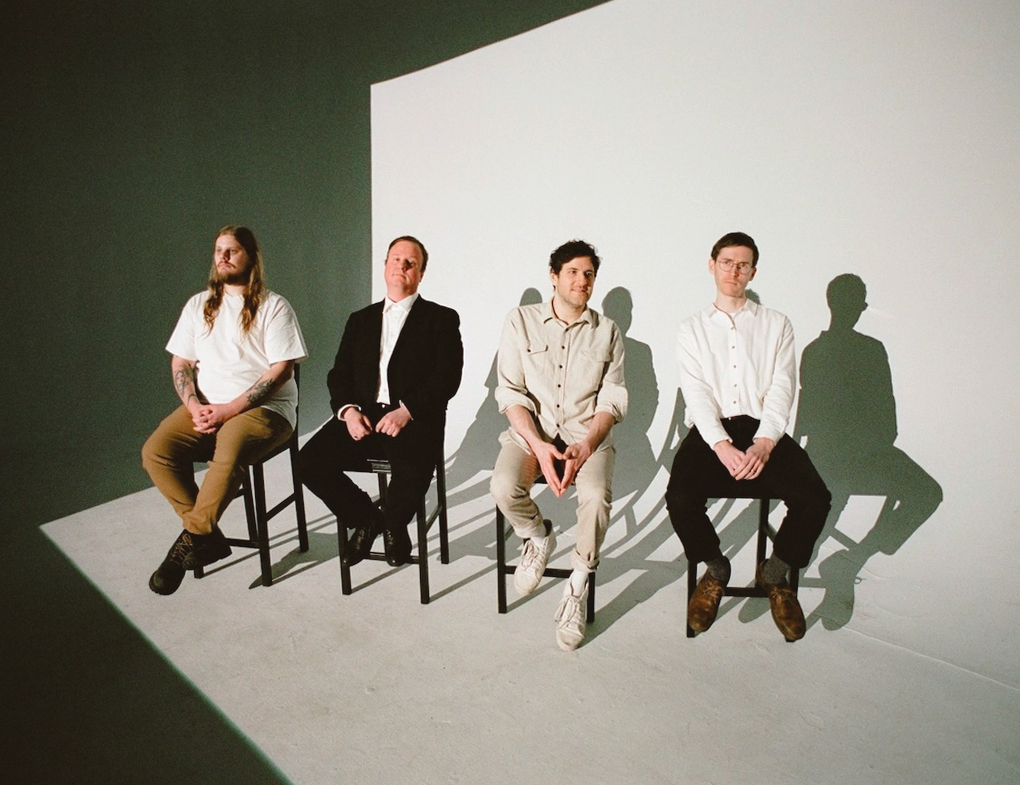 Protomartyr Drop Post-Apocalyptic Video For "Make Way" & Announce New LP
American Post-Punk band, Protomartyr, shared a new song from their upcoming sixth album, Formal Growth in the Desert. The single is called "Make Way" and comes with an accompanying music video, directed by Trevor Naud. The Detroit-formed group plans to drop the 12-track record on June 2 via Domino.
Formal Growth in the Desert, the follow-up to 2020's Ultimate Success Today, was recorded at Sonic Ranch in Tornillo, Texas. Protomartyr members, Joe Casey (vocalist), Greg Ahee (guitarist), Alex Leonard (drummer), and Scott Davidson (bassist), had debuted in 2012 with No Passion All Technique.
Protomartyr's frontman explains: "The desert is more of a metaphor or symbol of emotional deserts, or a place or time that seems to lack life." The word "growth" represents Casey's transition period of "getting on with life" and moving on. The singer integrated the grief of losing his mother into the theme of Formal Growth In The Desert, which became "an embrace and acknowledgment" of edging forward.
Naud, who directed the "Make Way" video, said: "There's a deliberate through-line between the videos for 'Make Way' and 2020's 'Worm In Heaven.' The two songs feel partnered with each other, so I wanted the videos to feel like they exist in the same world. There are layers of experiments happening—all within a closed environment. We don't know what's happened to the world outside, but there's an undertone that things maybe aren't quite right."

Protomartyr "have mastered the art of evoking place: the grinding Midwest humility of their hometown, as well as the x-rayed elucidation of America that comes with their vantage." Produced by Jake Aron, Formal Growth in the Desert, includes the new single "Make Way," in addition to "Elimination Dances," "Fun In Hi Skool," and "Let's Tip the Creator."
Watch the official music video for "Make Way" here:
See the full tracklist of Formal Growth in the Desert below:
1. Make Way
2. For Tomorrow
3. Elimination Dances
4. Fun In Hi Skool
5. Let's Tip the Creator
6. Graft Vs. Host
7. 3800 Tigers
8. Polacrilex Kid
9. Fulfillment Center
10. We Know the Rats
11. The Author
12. Rain Garden