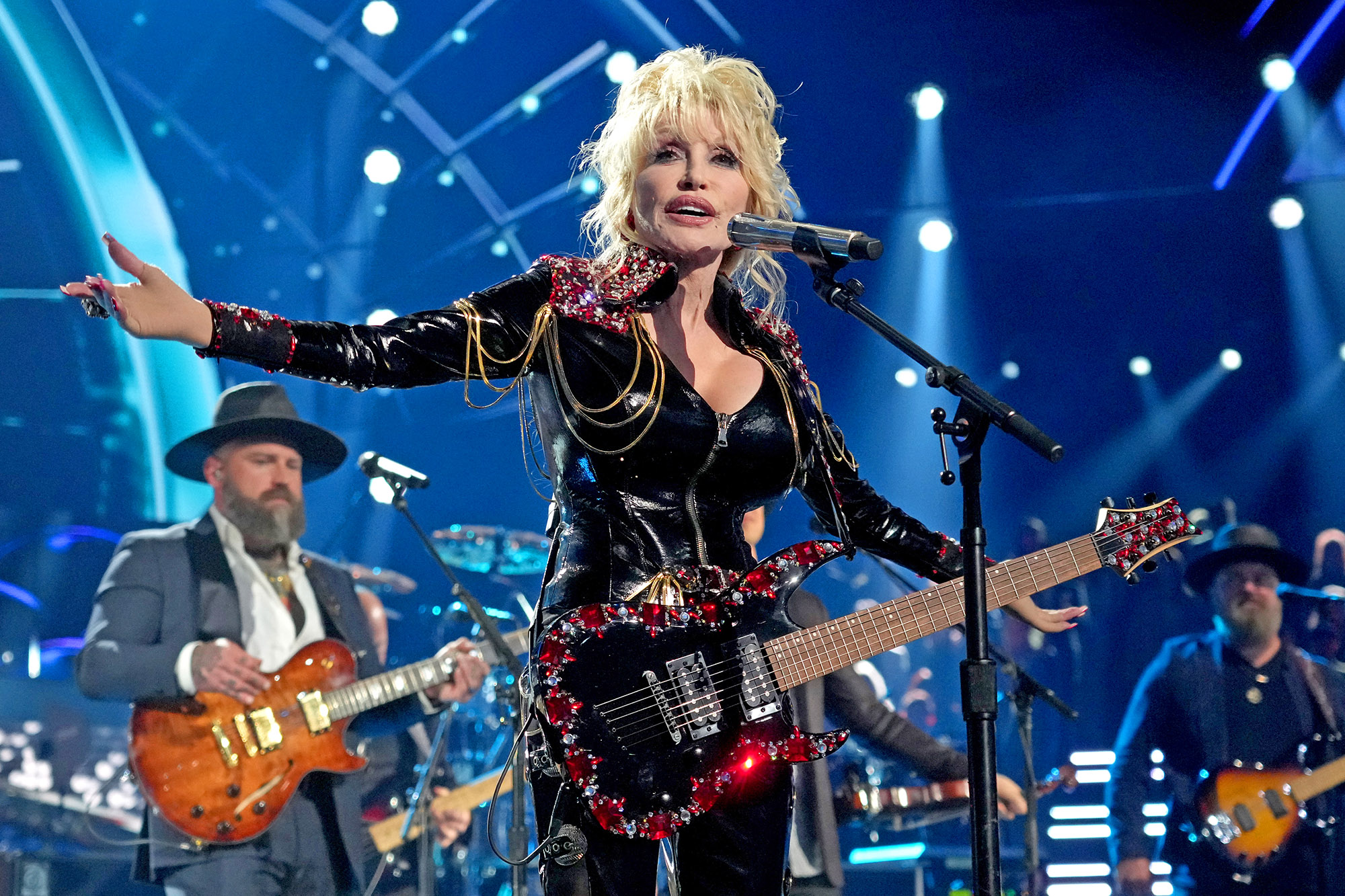 Rock On with Dolly Parton's New Album
Country music icon Dolly Parton has released two more songs from her upcoming rock album, Rockstar. The tracks, "Magic Man" and "Bygones," feature collaborations with Heart's Ann Wilson, Judas Priest's Rob Halford, and Mötley Crüe's Nikki Sixx.
"Magic Man" is a cover of Heart's classic 1975 hit. Parton's version is faithful to the original, but her vocals add a new dimension to the song. Wilson's soaring vocals provide a perfect counterpoint to Parton's more earthy sound.
"Bygones" is an original song written by Parton. It's a bluesy rocker about moving on from a relationship. Halford's powerful vocals add a touch of metal to the song, while Sixx's driving bassline keeps the beat.
The two new songs are a taste of what's to come on Rockstar. The album is set to be released on November 17th and will feature a mix of covers and original songs. Parton has said that she wanted to make an album that would appeal to fans of both country and rock music.
With her collaborations with Wilson, Halford, and Sixx, Parton has certainly achieved her goal. Rockstar is sure to be a hit with fans of all genres.
About Dolly Parton
Dolly Parton is a country music legend. She has won 11 Grammy Awards, 49 Country Music Association Awards, and a Golden Globe Award. She has also been inducted into the Country Music Hall of Fame and the Songwriters Hall of Fame.
Parton is known for her songwriting, her singing, and her philanthropy. She has founded several charitable organizations, including the Dollywood Foundation, which provides educational and recreational opportunities for children in Appalachia.
Parton is a true icon, and her new album, Rockstar, is sure to be a hit.