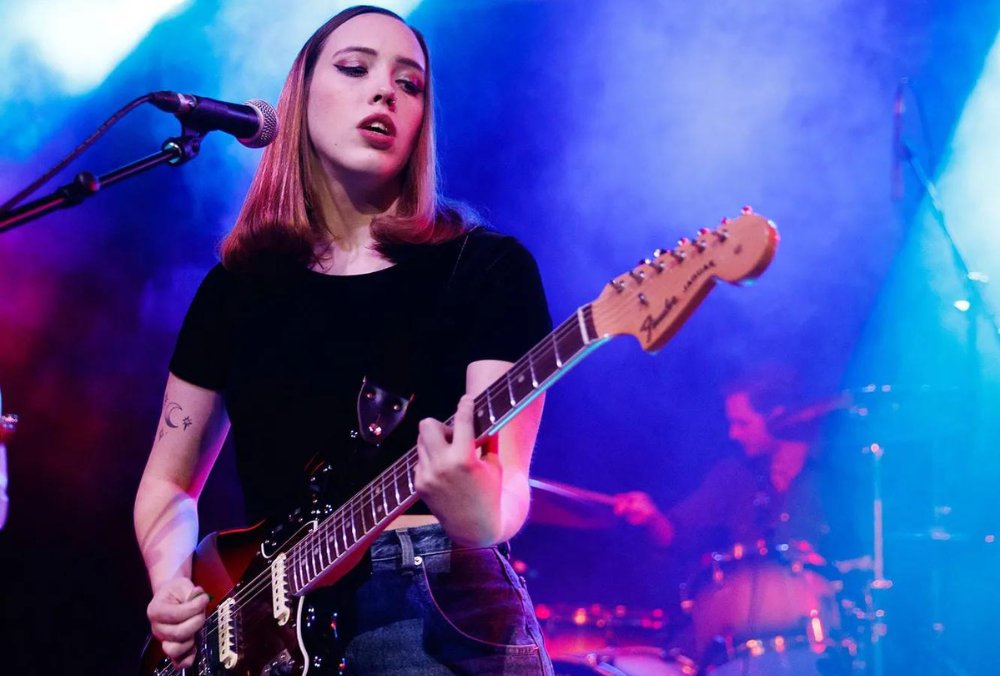 Soccer Mommy Announces New EP Karaoke Night and Shares Taylor Swift Cover
Indie rock singer-songwriter Soccer Mommy, also known as Sophie Allison, has revealed exciting news for her fans. She is set to release a new EP titled Karaoke Night in September. The EP will consist of covers of songs by iconic artists like Sheryl Crow, Taylor Swift, R.E.M., Pavement, and Slowdive. To mark the announcement, Soccer Mommy has shared her rendition of Taylor Swift's track "I'm Only Me When I'm With You".
Earlier, Soccer Mommy showcased her admiration for Sheryl Crow by releasing a cover of "Soak Up The Sun". Continuing to pay homage to her musical influences, she now turns her attention to Taylor Swift.
Allison expressed, "I really wanted to cover this song because it's one of my favourites from Taylor's first album. I listened to that record so much when I was a kid and I think it had a lot of influence on me then."
Originally a bonus track on the deluxe edition of Swift's debut self-titled album in 2006, "I'm Only Me When I'm With You" has been transformed by Soccer Mommy into an indie rock interpretation, veering away from its country roots.
The EP will not only feature Soccer Mommy's covers of Crow and Swift but also include her renditions of three beloved indie tracks: "Here" by Pavement, "Dagger" by Slowdive, and "Losing My Religion" by R.E.M.
Soccer Mommy is set to continue her live performances, with various festival appearances throughout the summer and an autumn tour lined up. In conjunction with the EP's release, she will be embarking on a series of UK tour dates alongside The National.
Karaoke Night is scheduled to be released on Friday, September 22nd, through Loma Vista and is available for pre-order now. You can listen to Soccer Mommy's cover of Taylor Swift's "I'm Only Me When I'm With You" to get a taste of what's to come.