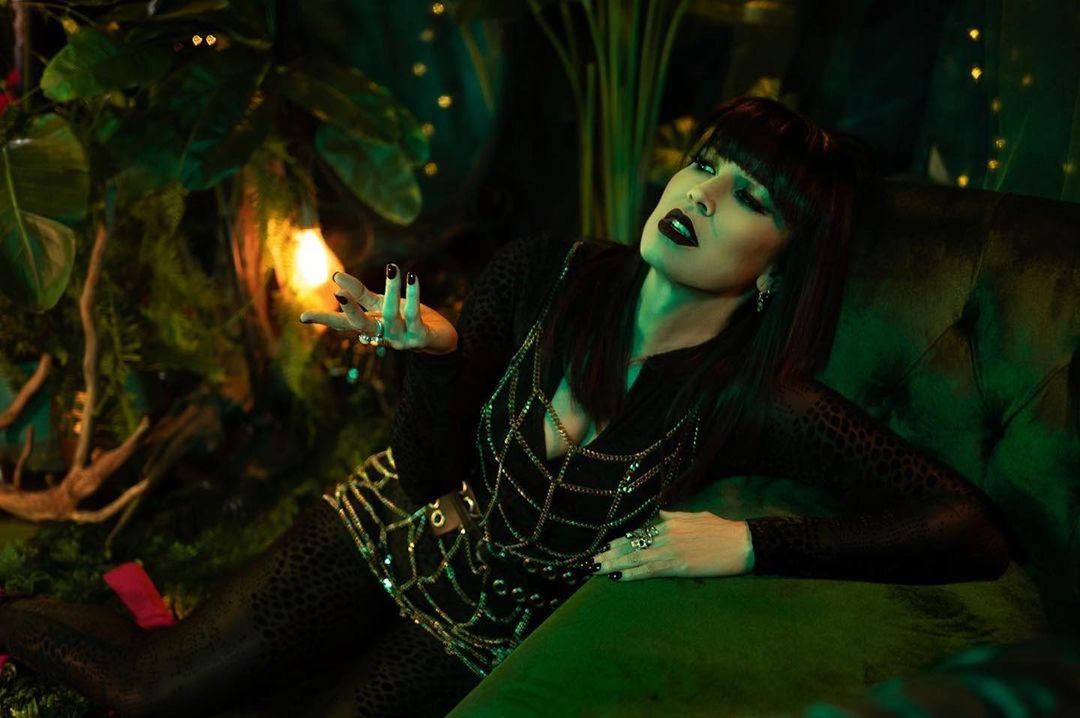 Soraia Rocks with New Single "Every Motion" 
Philadelphia rock outfit Soraia has released a new standalone single "Every Motion" via Wicked Cool Records. The song is a powerful and honest exploration of how unresolved trauma passes through each generation, told within the story of a fierce and instinctual wolf.
The song showcases the band's signature blend of hard rock, garage rock and punk influences, with catchy hooks, driving guitars and ZouZou Mansour's raw and expressive vocals. The lyric video features stunning digital artwork by Brianna Sig and Travis Smith.
"Every Motion" follows the band's recent cover of "Baby Borderline" by Swedish garage rockers The Hellacopters, and their 2022 full-length album 'Bloom', which spawned the radio hits "I Seek Fire", "Tight-Lipped" and others.
The band says: "Every Motion" is taking a look at how unresolved trauma passes through each generation told within the story of a powerful, instinctual wolf. Ultimately, the soul has become the surviving fighter: the wolf saving her young. The lyrics and music to this one developed pretty quickly. To me, that means it's both honest and subconscious. I love that about 'Every Motion'–making it my new favorite Soraia song."
About Soraia
Soraia is a four-piece rock band from Philadelphia, PA, fronted by ZouZou Mansour. The band has been active since 2005 and has released six albums and several singles on various labels, including Wicked Cool Records, which is run by Little Steven Van Zandt of Bruce Springsteen's E Street Band and The Sopranos fame.
Soraia's music is influenced by classic rock, punk, garage rock and soul, with themes of empowerment, rebellion, love and loss. The band has toured extensively across the US and Europe, sharing stages with acts such as The Sonics, The Hives, The Donnas, The Dollyrots and more.
Soraia's current lineup consists of ZouZou Mansour (vocals), Travis Smith (guitar), Brianna Sig (bass) and Nick Seditious (drums). The band is known for their energetic and passionate live performances, as well as their loyal fan base.