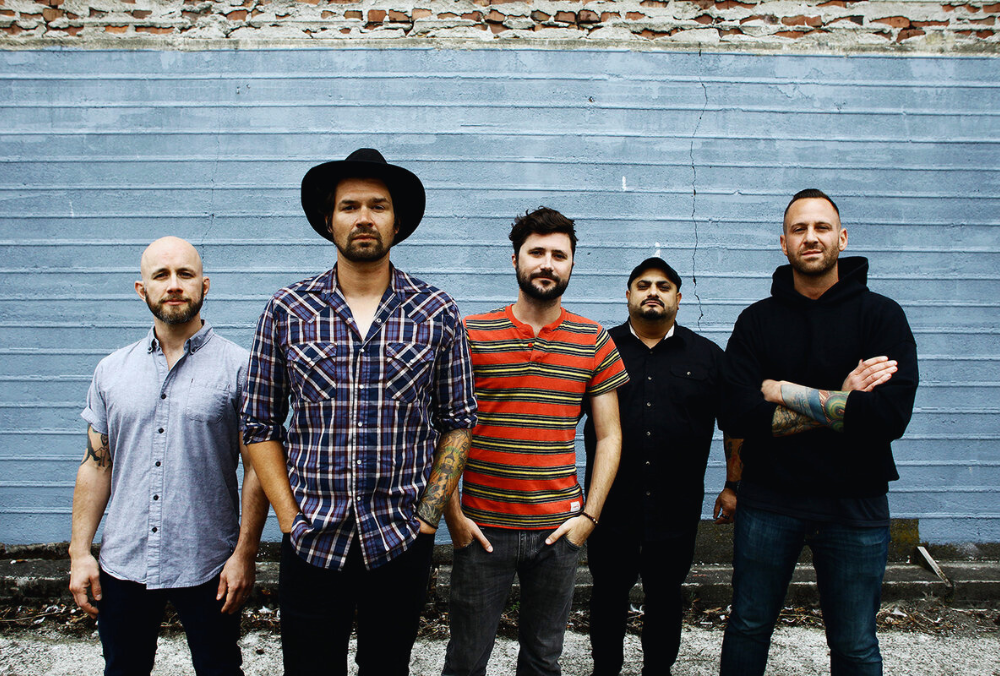 Taking Back Sunday Discloses New Album 152 and Releases Single "S'old"
Taking Back Sunday, the New York rock veterans, have excited fans by revealing details about their upcoming eighth studio album titled 152. Alongside this announcement, they have also shared the single "S'old", giving listeners a taste of what's to come.
Following a seven-year gap since their last full-length album Tidal Wave in 2016, 152 promises to be a significant addition to Taking Back Sunday's discography. Produced by Tushar Apte (known for his work with Demi Lovato and Nicki Minaj) and mixed by Neal Avron (famous for collaborations with Twenty One Pilots and Bleachers), the album derives its name from a road section in North Carolina, where the band and their friends used to gather during their teenage years. The album comprises 10 tracks that are described as "intensely vulnerable and absorbing," showcasing the band's renewed sense of purpose.
Taking Back Sunday expressed their hopes for the album, stating, "'152' offers a lot more hope and light than we first realized when we were in the thick of it, putting it all together. Our hope is that you're able to find a little bit of yourself in this new collection of songs, because you're not alone, and neither are we."
The album was significantly influenced by the uncertainty that enveloped the world in recent times. The members reflect on the emotional rollercoaster they experienced during this period and how it impacted their careers.
Frontman Adam Lazzara shared, "You would think after 20 years, we knew what each other is going to do. But there were so many times making this record where I heard the initial idea and thought I knew where it would go, but then I was super surprised. It's those kinds of surprises that make it so exciting."
Drummer Mark O'Connell added, "When we're writing songs, the one thing we ask ourselves, 'Is it capable of making people feel something?' That's the one goal we went in with, and we think we did it."
152 is set to release on October 27 via Fantasy and can be pre-ordered. The album's lead single, "S'old", is already available for fans to enjoy. The tracklist includes songs like "Amphetamine Smiles", "The One", "Keep Going", "I Am the Only One Who Knows You", "Quit Trying", and more.
In addition to the album release, Taking Back Sunday has scheduled shows in Florida and will also be heading to Australia for various gigs as part of the Good Things Festival.