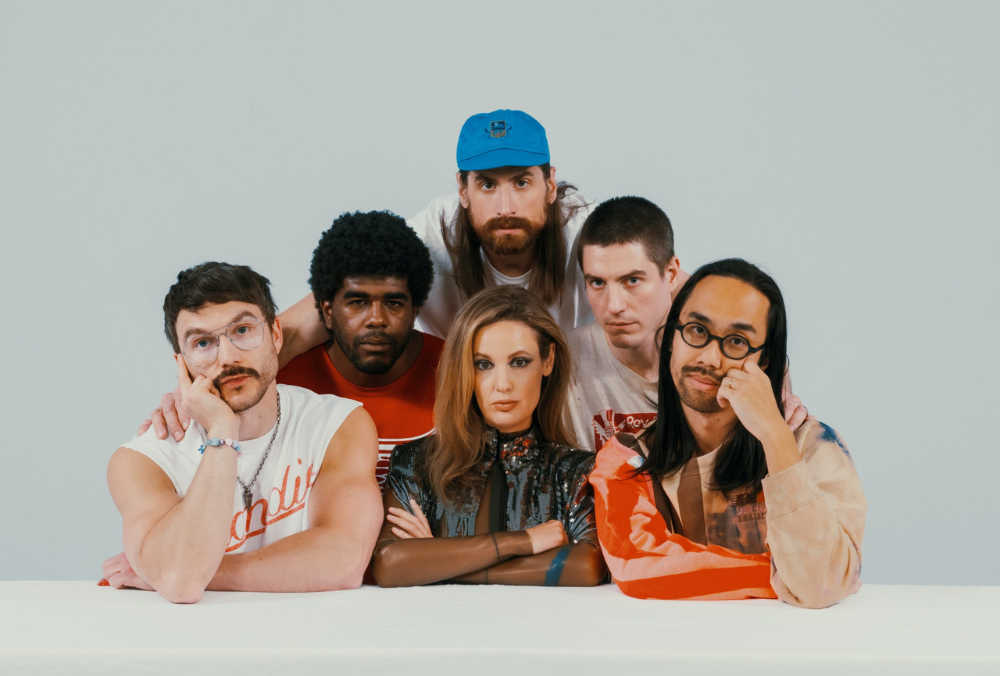 The Armed Unveils Energetic Single "Everything's Glitter" Ahead of Perfect Saviors Album
The Armed 's highly anticipated fifth studio album, Perfect Saviors, is set to be released in just over a month. Building up excitement for the album, the band has unveiled their latest single, "Everything's Glitter," along with an accompanying music video.
Lead vocalist Tony Wolski delivers powerful and captivating vocal performances in "Everything's Glitter," channeling the spirit of rock legends from the past. The song cleverly uses David Bowie's legendary first US appearance in 1971 as a framing device to explore the thin line between being an icon and being perceived as a clown. Wolski remarks that true genius often requires one to embrace the risk of appearing foolish, and this concept serves as a central theme in the track. Interestingly, "Everything's Glitter" stands out as the band's closest attempt at creating an arena rock song.
The music video for "Everything's Glitter" was directed by Tony Wolski himself and showcases the band delivering a high-energy performance on stage. The visuals are accentuated by vibrant colors, adding to the song's dynamic and energetic atmosphere.
As revealed in a press release, Perfect Saviors marks the conclusion of a trilogy of albums, with the first two being "Only Love" and "Ultra Pop." Throughout this series, The Armed has artfully deconstructed pop culture in the context of today's information-driven world and ever-evolving technology.
Fans can anticipate Perfect Saviors to hit the shelves on August 25th via Sargent House. To learn more about the album and the band's upcoming ventures, check out here.