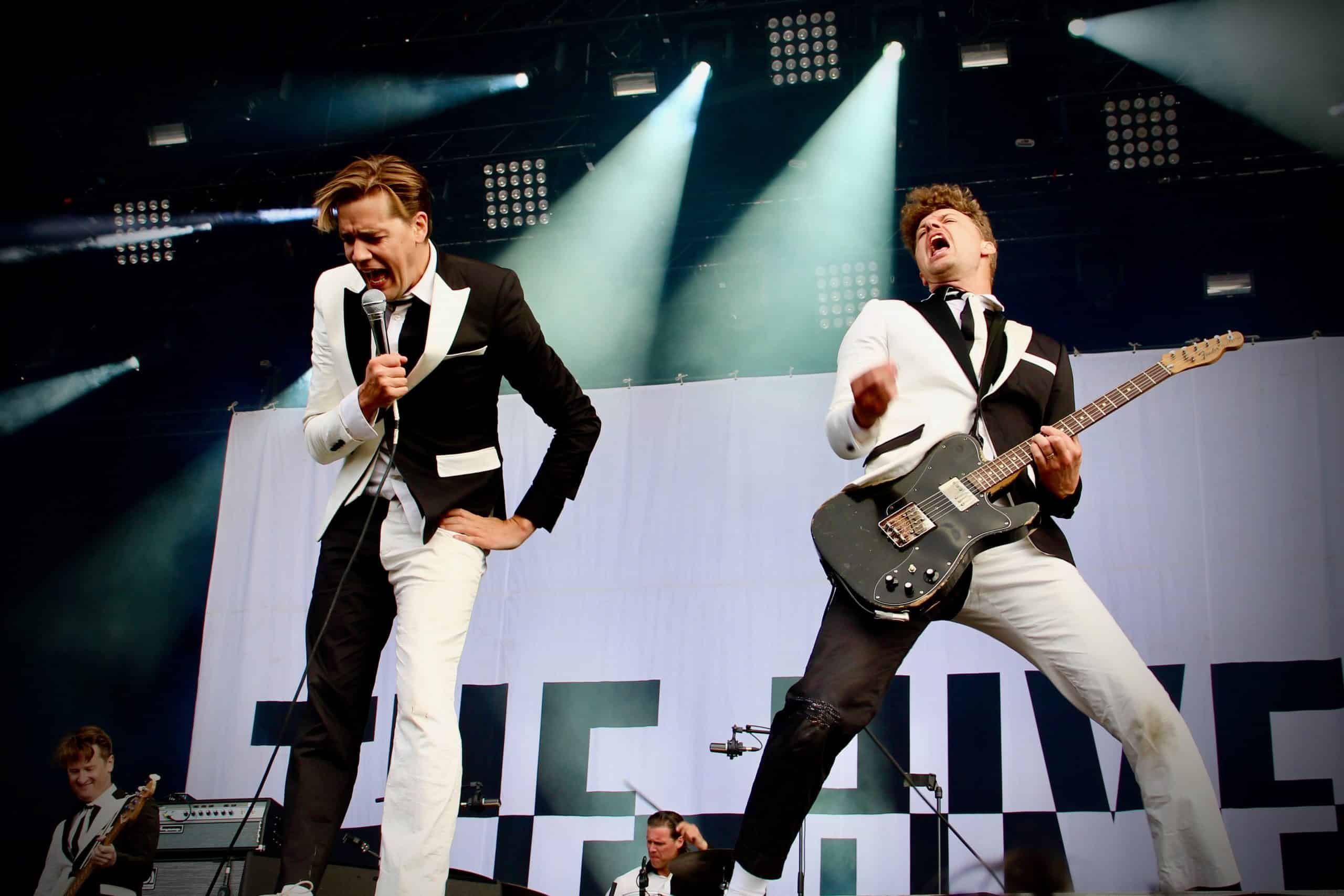 The Hives announce new album and release single 'Bogus Operandi'
Swedish garage rock band The Hives have announced their first album in eight years, "The Death of Randy Fitzsimmons," which is set for release on June 10th. The band also released the first single from the album, titled "Bogus Ordinari," which has a classic Hives sound with energetic riffs and frontman Pelle Almqvist's signature high-pitched vocals. The album is a tribute to the band's longtime collaborator and songwriter, Randy Fitzsimmons, who is fictional and has been credited with writing most of the band's songs.


The Hives' upcoming album was produced by Dave Sardy, who has worked with the band before on their breakthrough album, "Venomous Rat Regeneration Vendor." The band has been teasing the album's release for months, with a series of cryptic social media posts that hinted at new music. The band is also set to perform at a number of festivals this year, including Spain's Mad Cool Festival and the UK's Victorious Festival.


In a statement about the new album, Almqvist said, "Randy Fitzsimmons is dead. But it's like he was never really real, you know? We created this character together, this myth, and he wrote all these songs that we've been playing for years. It's been a big part of our lives. So, in a way, this album is a tribute to him. We're saying goodbye to Randy, but also celebrating him."


The Hives have been active since the late 1990s and gained worldwide recognition with their hit singles "Hate to Say I Told You So" and "Tick Tick Boom." Their last album, "Lex Hives," was released in 2012.