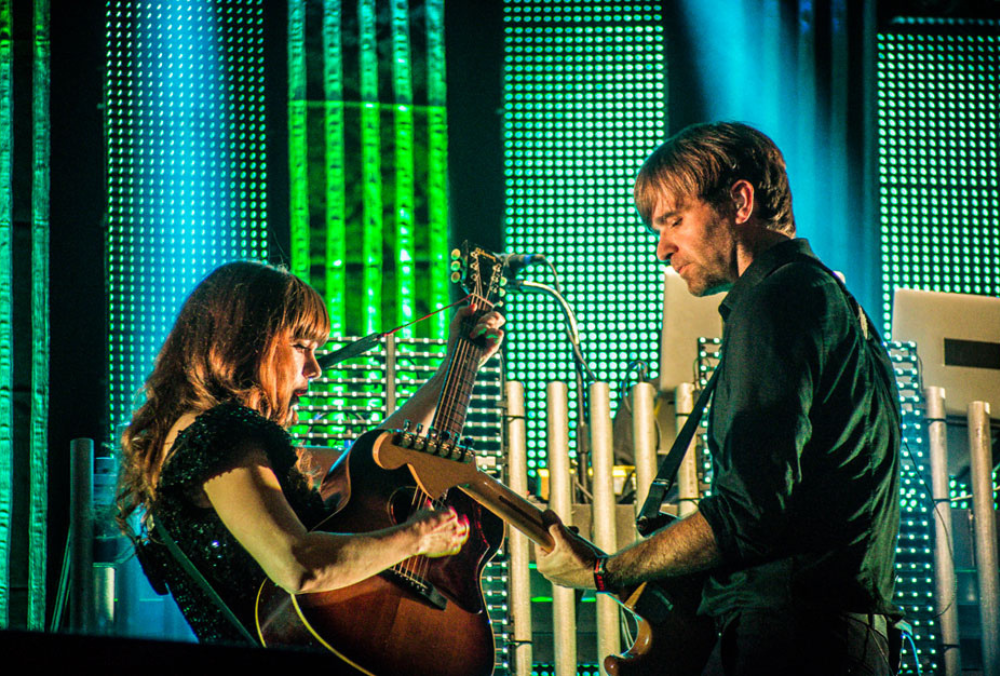 The Postal Service and Death Cab For Cutie Announce Special Exhibit to Honor Give Up and Transatlanticism
As The Postal Service and Death Cab For Cutie continue their joint tour, celebrating the 20th anniversaries of their iconic albums Give Up and Transatlanticism, fans can look forward to an additional treat. The two beloved bands are joining forces to open a unique exhibit in Seattle, aptly named Everything Looks Closer From Far Away: The Exhibit.
The exhibit's title is a nod to The Postal Service's hit song, "Such Great Heights," but it will serve as a heartfelt tribute to both of these influential records. Described as a "pop culture time capsule," the exhibit promises murals, artifacts, large-scale installations, and an extensive timeline covering both albums, among other fascinating features, as reported by 105.7 The Point.
This special exhibit is scheduled to open on September 29 at the KEXP Gathering Space in Seattle. Fans and enthusiasts alike will have the opportunity to explore it for a month, with its closure slated for October 29. Operating hours will be from 7 a.m. to 6 p.m. Monday through Friday and from 8 a.m. to 6 p.m. on Saturdays and Sundays.
For those lucky enough to attend the sold-out shows by both bands in Seattle on October 6 and 7, there might be a chance for a surprise appearance at the exhibit. Alternatively, for fans traveling from out of town, including this special exhibit in your sightseeing plans is a must.
The anniversary tour is set to conclude on October 19 in Los Angeles. To find a complete list of tour dates and any remaining tickets, you can visit here.