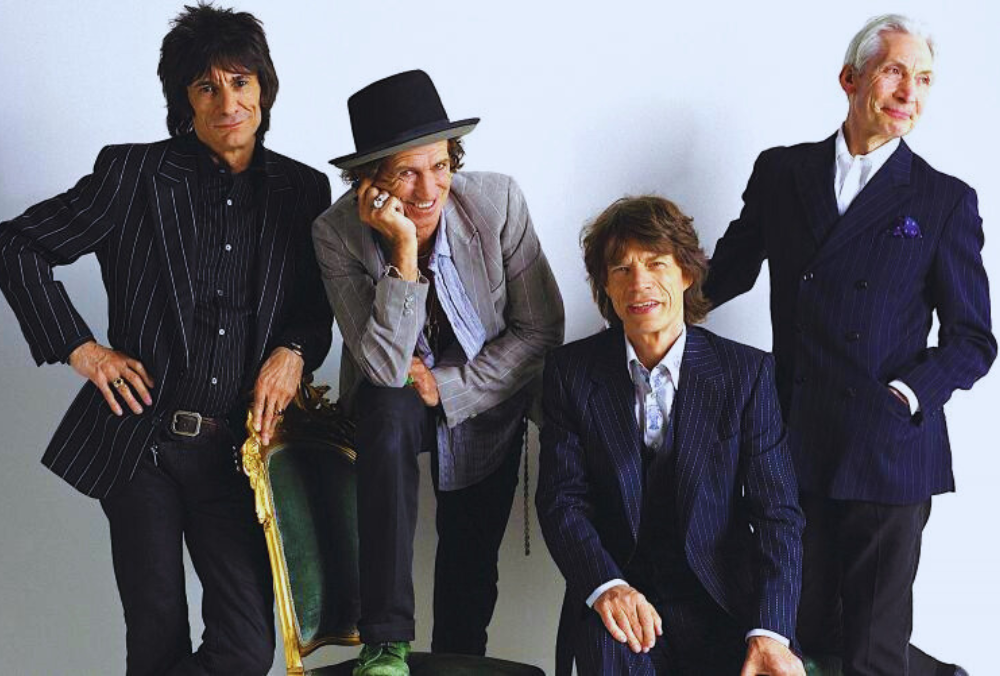 The Rolling Stones Deliver "The Sweet Sounds Of Heaven" With Lady Gaga And Stevie Wonder
The Rolling Stones, rock legends with a career spanning over half a century, are gearing up for the release of their 26th studio album, Hackney Diamonds. The iconic band, known for their timeless hits and unforgettable performances, has already offered a taste of what's to come with their single "Angry," accompanied by a striking music video starring Sydney Sweeney.
Now, the anticipation grows as the Stones share the penultimate track from the album, "Sweet Sounds Of Heaven." This monumental seven-minute anthem is a testament to their enduring musical prowess and the adaptability that has kept them relevant through the decades.
The inclusion of two musical powerhouses, Lady Gaga and Stevie Wonder, elevates this track to new heights. Lady Gaga's captivating vocals bring an intensity and raw emotion that add a contemporary edge to the classic rock sound of the Rolling Stones. In a recent interview with Zane Lowe on Apple Music, Mick Jagger, the band's legendary frontman, shared his admiration for Lady Gaga's performance on the song.
"She's a really great singer, and I'd never heard her sing quite that style before," Jagger commented. "Not exactly. We did it live in the room, and that was a great experience, her just coming in the room and her just opening up and seeing her bits and feeling her way and then getting more confident. And then we came back and then did some extra parts that we hadn't done on the day and then we did some tidying up and we were just in the overdub room, really face-to-face, getting them really tight, the parts really tight, and then being slightly competitive and screaming."
This collaboration between Lady Gaga, Stevie Wonder, and the Rolling Stones showcases the enduring and cross-generational appeal of the iconic band. "Sweet Sounds Of Heaven" is a testament to their willingness to evolve and experiment while staying true to their rock 'n' roll roots.
As the release date for Hackney Diamonds approaches on October 20, fans can look forward to an album that promises to be a landmark addition to the Rolling Stones' legendary discography.
Listen to "Sweet Sounds Of Heaven" here and stay tuned for the album's arrival next month.