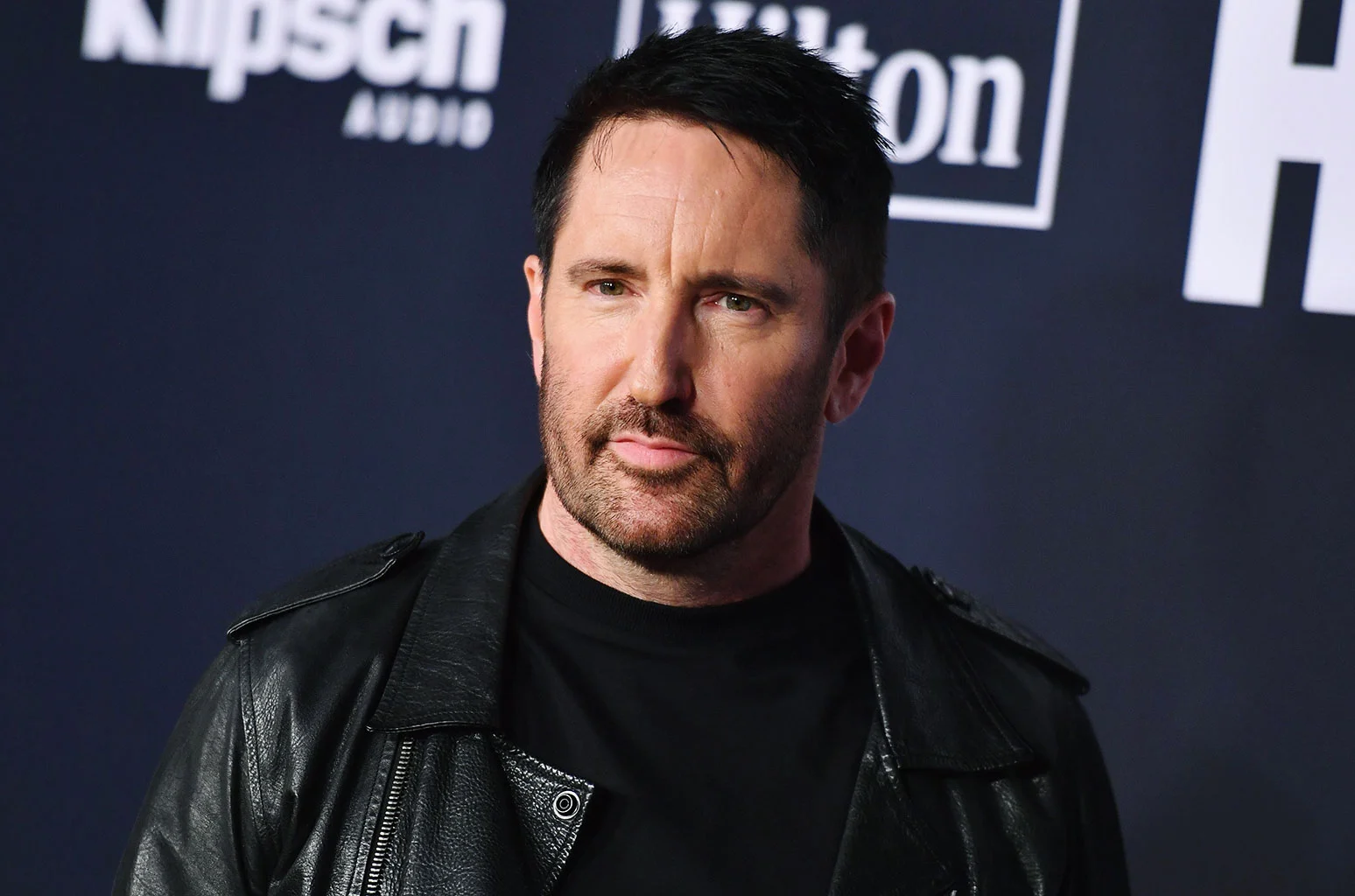 Trent Reznor Cries to Dua Lipa's Levitating
Trent Reznor is a legend in the music industry. He is the mastermind behind the industrial rock band Nine Inch Nails, which he founded in 1988 and has released 12 studio albums. He is also an acclaimed film composer, who has won Oscars, Grammys and Emmys for his scores for movies like The Social Network, Soul and Mank, and TV shows like Watchmen.
But even legends have their soft spots. In a recent interview with Rolling Stone, Reznor revealed that he was moved to tears by a pop song: Levitating by Dua Lipa.
"I was listening to Dua Lipa's Future Nostalgia album, which I think is great," he said. "And I was driving my kids to school one day, and Levitating came on. And I realized I was welling up with tears listening to it."
Reznor explained that he was touched by the song's uplifting message and catchy melody, which reminded him of his own youth.
"It just felt like optimism and hope," he said. "And it reminded me of how music can make you feel something that maybe you're not feeling at that moment. And it reminded me of being young and discovering music for the first time."
Reznor also praised Dua Lipa's talent and charisma, saying that she is "one of the best pop stars out there right now".
"She has a great voice, she has a great sense of style, she has a great attitude," he said. "She seems like she's having fun and she's not taking herself too seriously."
Reznor's admiration for Dua Lipa is not surprising, considering that he has always been open to different genres and influences. He has collaborated with artists such as David Bowie, Marilyn Manson, Saul Williams and Halsey, and has experimented with various styles of music, from synth-pop to film scores.
Reznor's latest project is the score for the upcoming film Empire of Light, directed by Sam Mendes and starring Olivia Colman. He is also working on new material for Nine Inch Nails, which he hopes to release soon.
Bio
Trent Reznor (born May 17, 1965) is an American musician, singer, songwriter, record producer, and composer. He serves as the lead vocalist, multi-instrumentalist, and principal songwriter of the industrial rock band Nine Inch Nails, which he founded in 1988 and of which he was the sole official member until 2016. The first Nine Inch Nails album, Pretty Hate Machine (1989), was a commercial and critical success. Reznor has since released 11 more Nine Inch Nails studio albums.
Reznor began his career in the mid-1980s as a member of synth-pop bands such as Option 30, The Innocent, and Exotic Birds. He has contributed to the albums of artists such as Marilyn Manson, whom he mentored, rapper Saul Williams and Halsey. Alongside his wife Mariqueen Maandig and long-time Nine Inch Nails collaborators Atticus Ross and Rob Sheridan, he formed the post-industrial group How to Destroy Angels in 2009.
Beginning in 2010, Reznor, alongside Atticus Ross, began to work on film and television scores. The duo have scored many of David Fincher's films, including The Social Network (2010), The Girl with the Dragon Tattoo (2011), Gone Girl (2014), and Mank (2020). They won the Academy Award for Best Original Score and the Grammy Award for Best Score Soundtrack for Visual Media for both The Social Network (2010) and Soul (2020). The duo has also scored the films Patriots Day (2016), Mid90s, Bird Box (both 2018), Waves (2019), Bones and All, and Empire of Light (both 2022). They have scored the documentaries Before the Flood (2016) and The Vietnam War (2017), and the TV series Watchmen (2019), winning a Primetime Emmy Award for the lattermost.