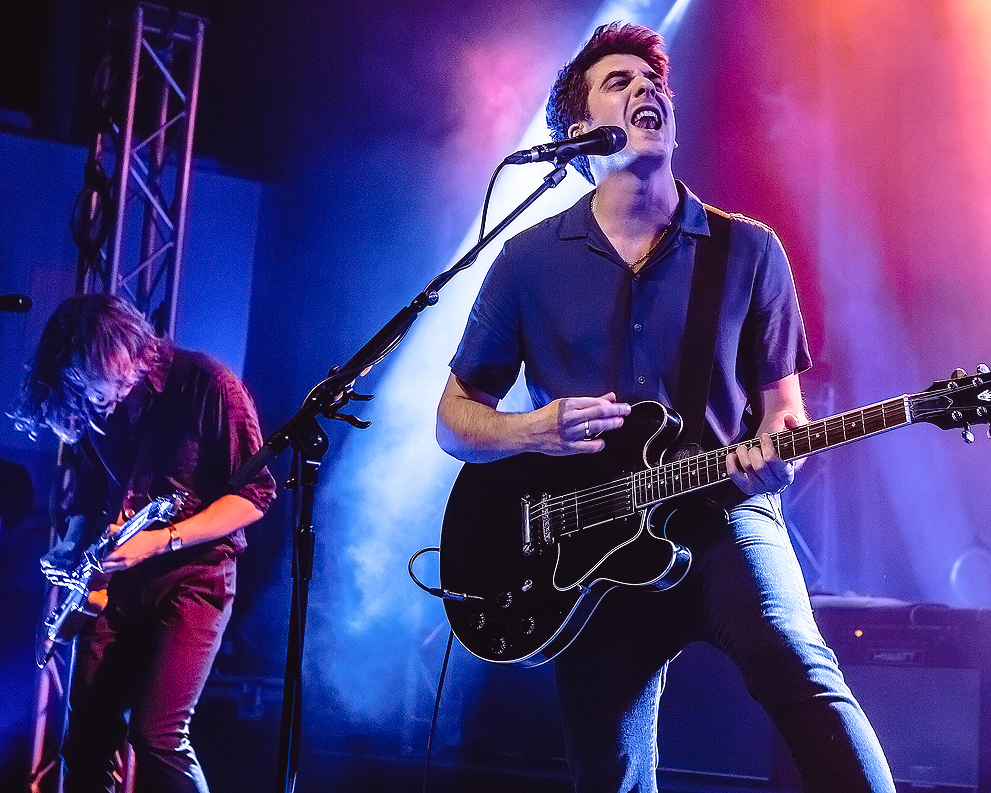 Circa Waves Share  "Carry You Home" And Announce New Album & Tour
English Indie Rock band Circa Waves, consisting of Kieran Shudall, Joe Falconer, Sam Rourke, and Colin Jones, share their new single titled "Carry You Home." The follow-up to "Do You Wanna Talk" and "Hell on Earth" is accompanied by a music video directed by Joseph Falcovici.
"Carry You Home" is from their upcoming fifth studio album Never Going Under, which is set to be released on January 13, 2023 via Lower Third/PIAS. The Liverpool band will promote the LP, performing shows across the UK.
Frontman Kieran Shudall teases that the new releases will introduce a new era for the band. "Carry You Home" already gives a preview of what is to be expected. The song transmits an aura that instantly hooks the audience, "I'm supposed to be superman/ But I just cried in my hands /Oh no/ I would run for you/ Even if I broke in two/ I would die for you/ Just to try and carry you home."
With Never Going Under, Circa Waves shed light on the unknown future and the fate of the world. Shudall explains, "Physically, environmentally, politically we are completely in the unknown. That scares us all but ultimately we know we can never give up on the future because how can you?"
He adds, "The songs on the album are written differently from the previous work we've put out. They are written from the perspective of my son and also from my own current experience of the climate today. Circa waves have always had a certain world view, but now it's through that lens of being a Father and still not knowing what the hell is going on."
Never Going Under is a "snapshot of the fear we all feel today and the resilience we will need to get through it," admits Shudall, who invites everyone to their upcoming concerts, "We really wanna see you all close up for some really, really small intimate rock n roll shows. It's gonna get sweaty and loud. See you down the front!"
Watch the Official Video for "Carry You Home" here: