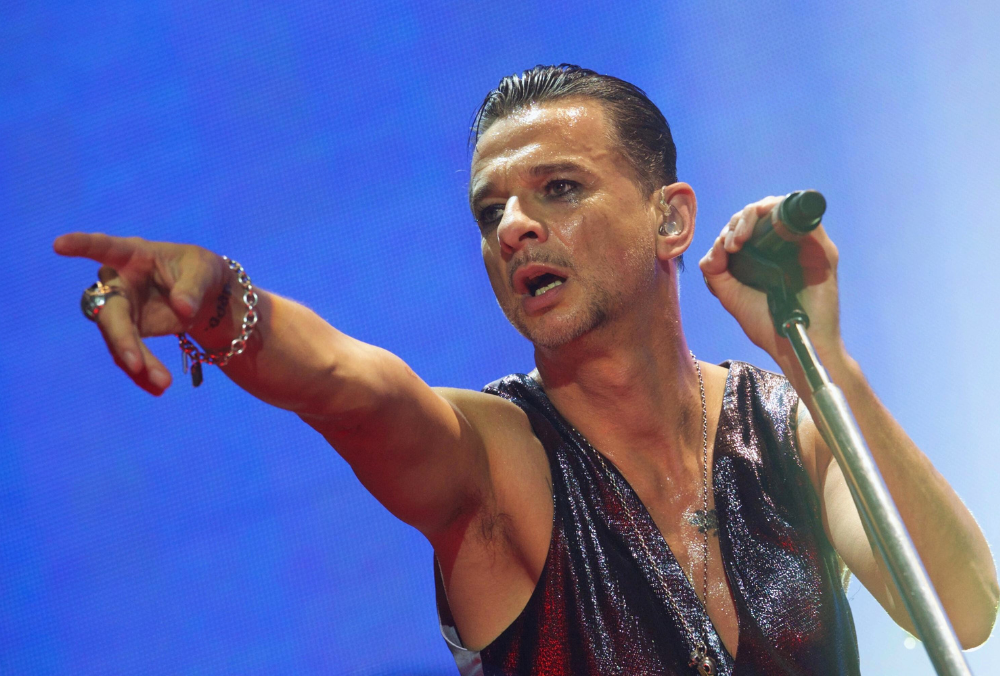 Depeche Mode's Dave Gahan Affirms Band's Status as "Biggest Alternative Band in the World"
Dave Gahan, the lead singer of Depeche Mode, recently asserted that the band holds the distinction of being "the biggest alternative band in the world." As the group prepares for their upcoming North American arena tour, Gahan's bold claim sheds light on Depeche Mode's enduring impact and influence.
During the summer, Depeche Mode headlined the London Stadium in England, and their Memento Mori tour is set to cross the Atlantic next month. The tour coincided with the release of their album of the same name earlier this year, which reached the second spot on the UK charts and 14th in the United States.
Reflecting on the band's remarkable journey in an interview with CBS Sunday Morning, Gahan discussed their unique journey: "I think we somehow managed to build this cult following. And we still feel to this day that, you know, we're kind of like a cult band, even though we sell a lot of records everywhere."
Gahan further elaborated on Depeche Mode's status in the alternative music scene: "I think we probably are, and have been for many years, we're kind of the biggest alternative band in the world, put it that way."
In the same conversation, Gahan openly addressed his past struggles with heroin addiction, revealing how it took precedence over the band. He admitted, "It was the time when I wasn't working that got really dark, because there's no one there to balance it out. There's no band, there's no music, there's no, you know, it was just the addiction and that's what it is."
Continuing, Gahan acknowledged the challenges of overcoming addiction: "You can call it whatever you like. But once you go down that road, the hardest thing is to drag yourself back out of it – it was for me anyway. I didn't think it would be as hard as what it was."
In a review of Depeche Mode's album Memento Mori, Far Out described the band's approach to their distinctive sound: "The gatekeepers of gothic synth haven't reinvented the wheel in Memento Mori, but they've given nuanced and considered treatment to their distinctive sound. In this chapter, Depeche Mode have introduced new depth to their morbid allusions, exhuming light from darkness and finding comfort in reality." The review reflects how Depeche Mode continues to evolve and resonate with their audience through their music.