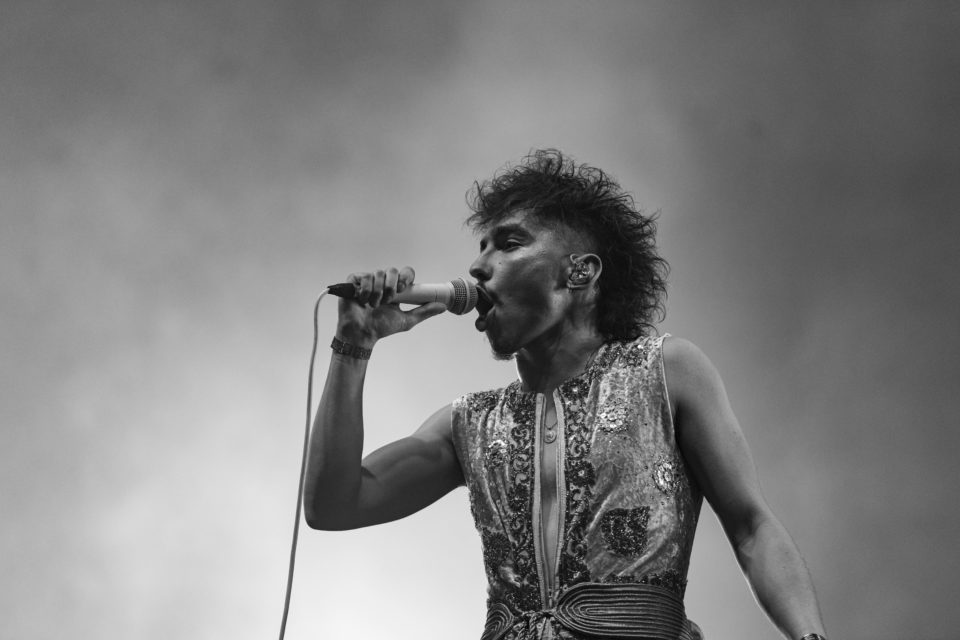 Greta Van Fleet Reveals New Album Titled 'Starcatcher'
Michigan rockers Greta Van Fleet are set to release their third album, Starcatcher, on July 21st via Lava/Republic Records. Produced by Nashville's Dave Cobb, the album promises to showcase the band's unique sound and musical growth. The lead single, 'Meeting the Master,' is available to stream now.
Comprised of brothers Josh, Jake, and Sam Kiszka, as well as Danny Wagner, Greta Van Fleet burst onto the music scene with their first album, Anthem of the Peaceful Army, in 2018. Their sophomore effort, The Battle at Garden's Gate, followed in 2021, and both records debuted at number one on the Billboard Top Rock Albums chart. In addition, their 2017 EP, From the Fires, earned the band a Grammy Award for 'Best Rock Album.'
The band has described the new single, 'Meeting the Master,' as an esoteric journey that follows the word of a wise teacher. Sung in the voice of a devout believer, the song details the love these fervent followers have for their teacher and their firm belief in his vision. It's an exotic spiritual journey that culminates in chaos.
Guitarist Jake Kiszka discussed the concept for Starcatcher, saying, "We didn't really have to force or be intense about writing because everything that happened was very instinctual. If anything, the record is our perspective and sums up where we are as a group and individually as musicians." The album promises to offer a glimpse into the band's current creative headspace and musical growth.
The release of Starcatcher is highly anticipated by Greta Van Fleet's legion of fans, who have been eagerly awaiting new music from the band. The new album is expected to showcase the band's signature rock sound while offering fresh perspectives and musical experimentation. With Dave Cobb at the production helm, the band is sure to deliver a powerful and dynamic listening experience.
In conclusion, Starcatcher promises to be another triumphant addition to Greta Van Fleet's discography, showcasing the band's continued growth and evolution as musicians. Fans can look forward to a unique and thrilling musical journey that only this talented band can deliver.