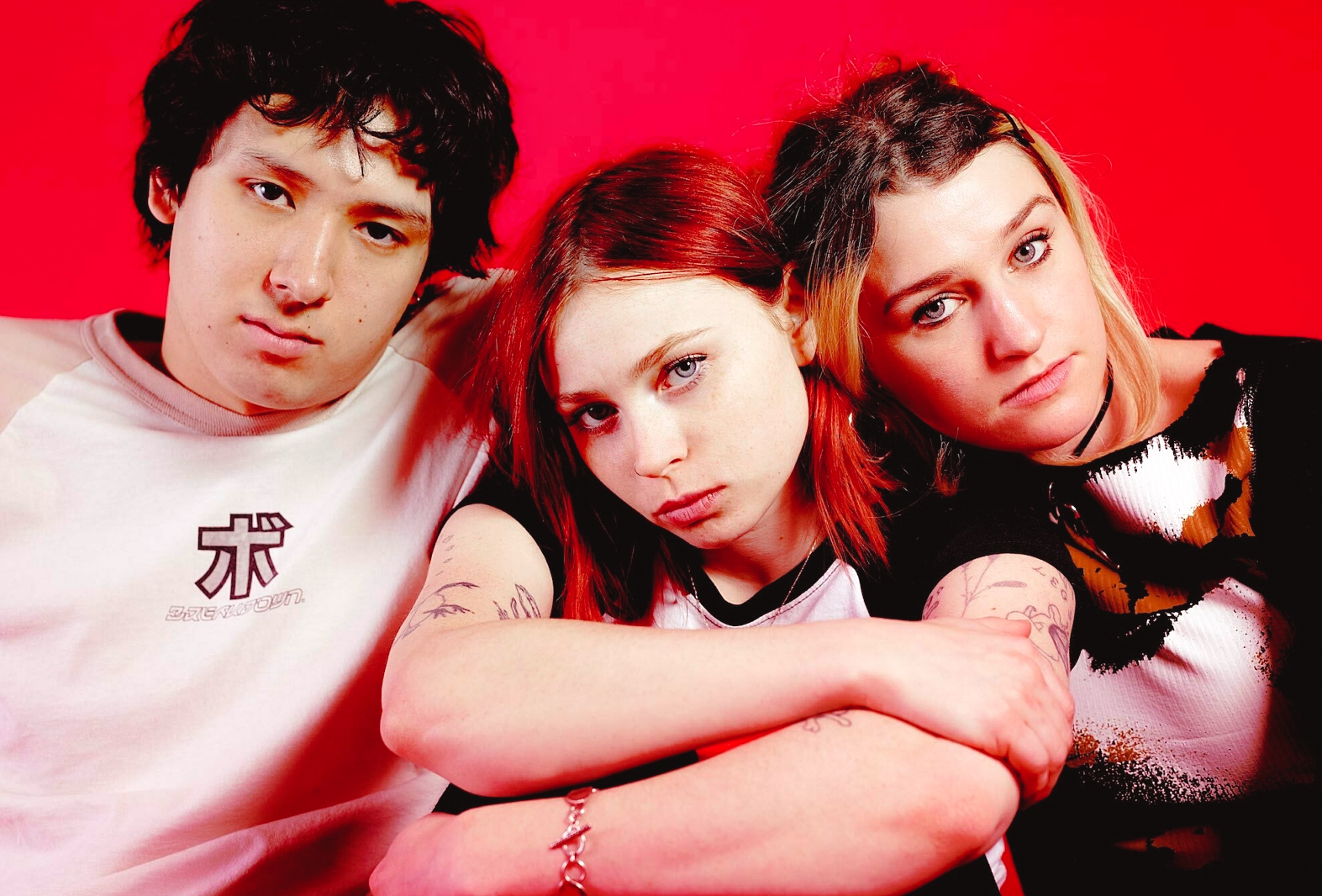 Momma Drop A New Single Titled "Bang Bang"
American Indie Rock band, Momma, releases a new song via Polyvinyl/Lucky Number called "Bang Bang." The Brooklyn-based group has also announced upcoming tour dates and shows, that include opening for Alex G and other performances with Weezer and Modest Mouse.
Momma songwriters Etta Friedman and Allegra Weingarten, worked together with producer/bassist Aron Kobayashi Ritch to create and record "Bang Bang." Friedman and Weingarten wrote the song lyrics over a span of one night: "Pull me closer, hold my head/ Give me a second to catch my breath/ Don't be shy will you say it loud?/ I want it/ I mean it/ I need it now/ Bang bang and sleep in."
In a press release, Friedman reveals: "Allegra and I ended up getting COVID at the same time, so we decided to isolate, get drunk, and write together. Within a night we had demoed a hot sounding song about great sex."
Weingarten also says: "We wanted to write something lyrically different than anything else we'd done—just super literal and crude. We shared it with Aron and he sent us back a new version with a lot of added extra production: drums, bass, synths, acoustic guitar, etc. It felt totally different and fresh. The finished song has a lot of classic Momma—heavy guitars and catchy melodies— but packaged in a different form. It feels immediate, like a whole new sound for the band."
Before sharing "Bang Bang," Momma had last dropped the album, Household Name.
Check out the official visualizer for "Bang Bang" below: