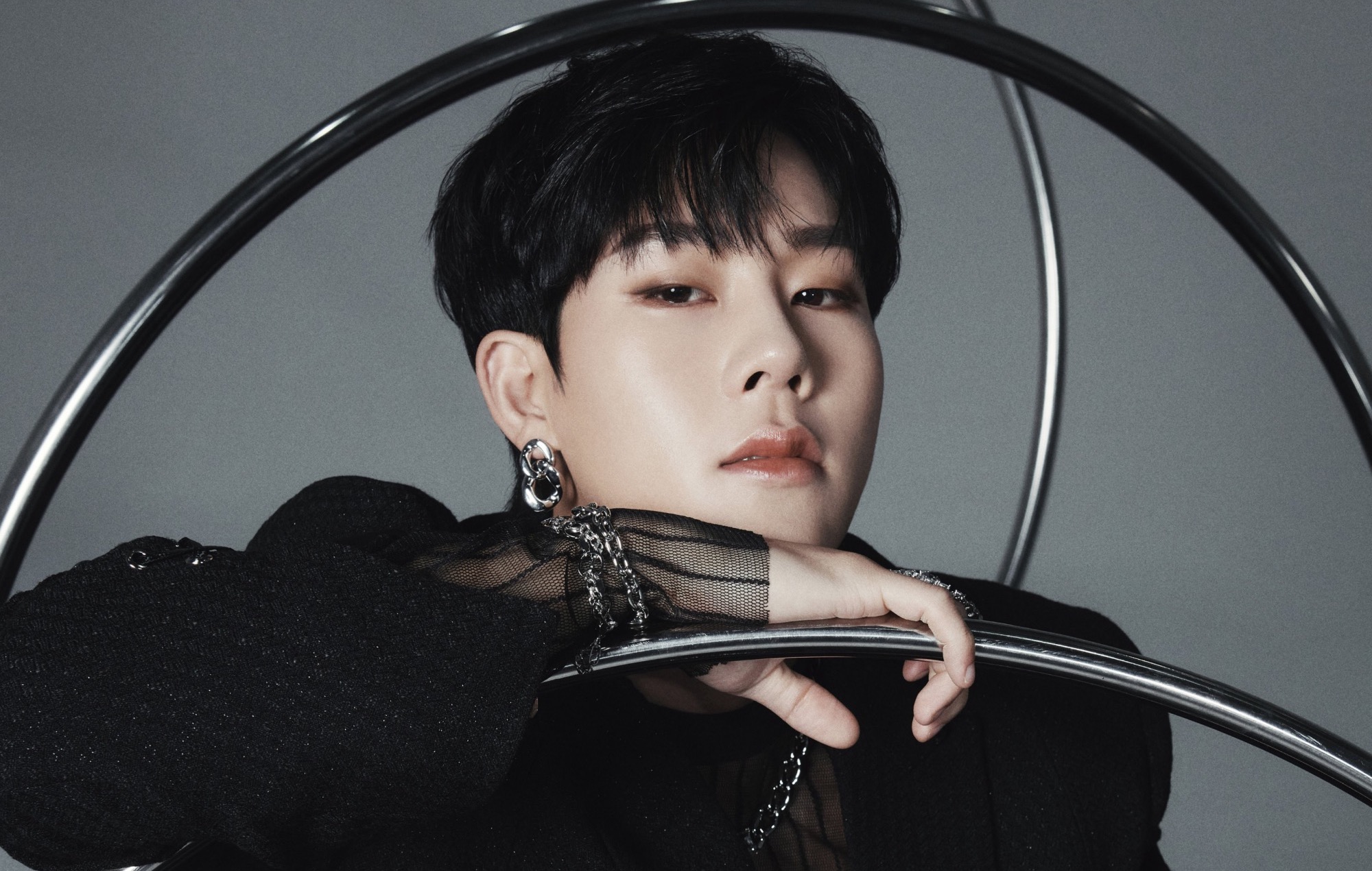 Jooheon of Monsta X Embarks on Military Service
In a recent, heart-touching development, Monsta X's Jooheon, renowned for his dazzling rap skills and charismatic stage presence, has announced his plans to enlist in the military. The K-pop star's departure is part of South Korea's compulsory military service, a requirement for all able-bodied men aged 18-28.
Jooheon shared this decision through a handwritten letter, revealing his feelings about the temporary separation from his beloved fans, known as 'Monbebe.' Addressing his admirers, the musician wrote, "The reason why I'm writing this letter is to tell you that I will be joining the army. I didn't want to alarm you, so I've been thinking a lot about how to bring this up."
Expressing his gratitude and fondness for the fans, Jooheon continued, "I wanted to say that I've always been so grateful, and I've been so happy. It's thanks to Monbebe that I've had such a happy time."
A member of the vibrant K-pop ensemble Monsta X, Jooheon has left an indelible mark on the group's discography with his unique flair. His military enlistment, though temporary, implies a pause on his musical pursuits and group activities, a decision that has left fans worldwide in a state of bittersweet anticipation.
Jooheon reassured his fans that this pause is just temporary and promised to return in good health. "I'll come back healthy and well. I will always think of Monbebe. Please don't worry too much about me and take care of yourselves," he concluded in his letter.
The news has been met with a wave of support from fans globally, acknowledging Jooheon's duty as a South Korean citizen and expressing their undying love and loyalty. The global "Monbebe" community has reciprocated Jooheon's heartfelt sentiments, showing their support through social media posts and messages wishing him safety and a successful tenure during his military service.
Amidst these heartfelt exchanges, the entertainment industry and fans anticipate the impact of Jooheon's temporary absence on Monsta X's future endeavors. Despite this, the spirit of camaraderie, mutual respect, and the bond shared by the group members promises to keep the essence of Monsta X alive, until Jooheon returns to share the stage with them once more.
Artist Bio:
Jooheon, born as Lee Joo-heon on October 6, 1994, is a celebrated South Korean rapper, songwriter, and part of the world-renowned K-pop group Monsta X. Known for his energetic performances, unique rap style, and magnetic stage presence, Jooheon's contributions have been pivotal in shaping Monsta X's distinct musical style. The artist's songwriting capabilities further exhibit his musical prowess, adding a depth to the group's diverse discography. As he embarks on his military service, Jooheon leaves behind a temporary void in the K-pop scene, eagerly awaited to be filled by his return.