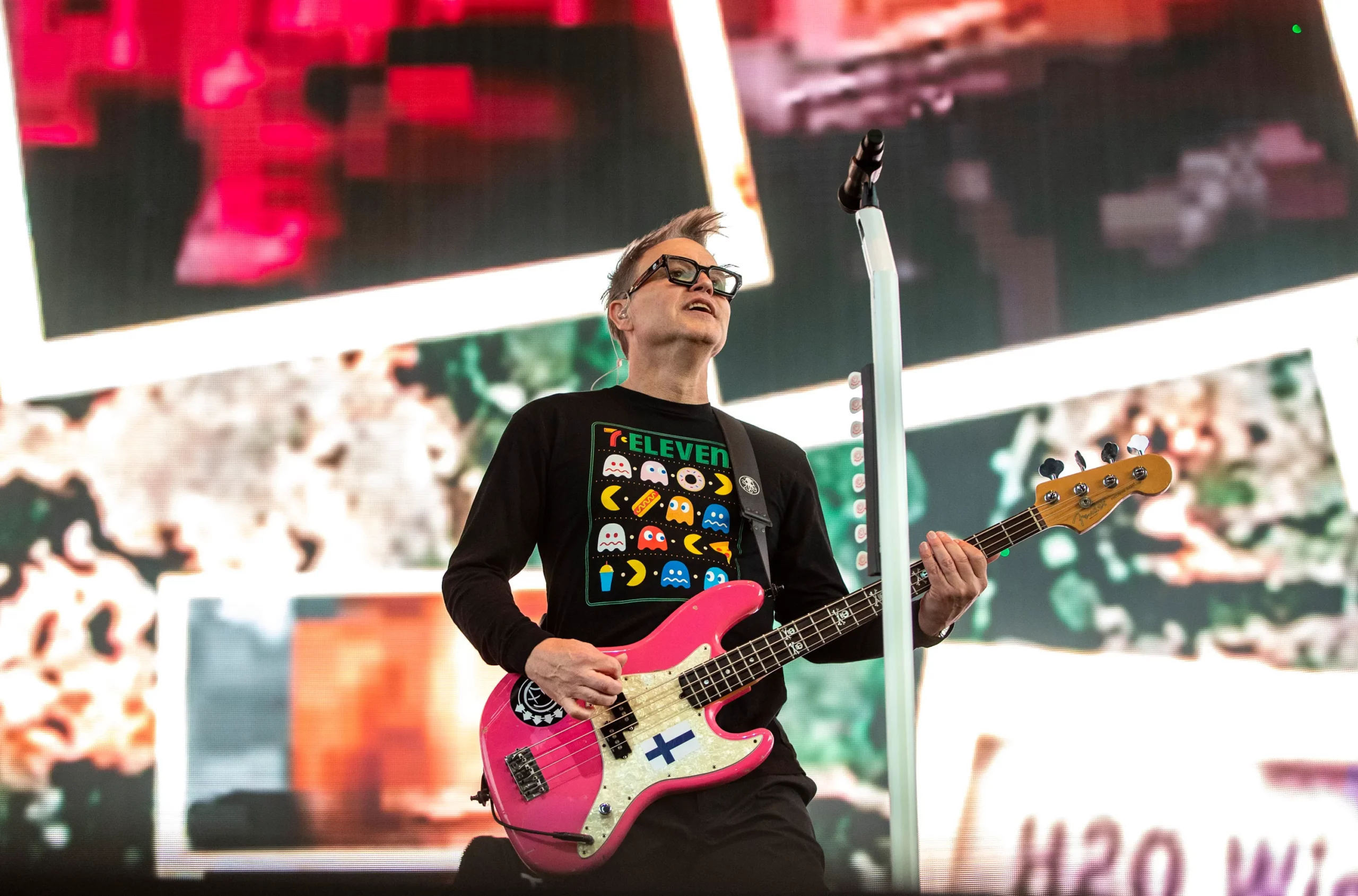 Blink-182 Triumphantly Reunites for a Memorable, Hit-Packed Performance at Coachella
It had all the elements of a headline performance: the reunion of a cherished band, a discography filled with hits, and thousands of fans singing in unison.
Despite this, the eagerly awaited set from Blink-182 took place during the sunset slot at a significantly smaller stage, making the experience all the more special. On Thursday evening (April 13), Coachella finally disclosed its weekend one set times on Instagram with the caption: "Take off your pants and jacket." Fans instantly recognized this as a hint that Blink had been added to the lineup last minute.
In October, the iconic pop-punk band announced they would reunite with original members Mark Hoppus, Travis Barker, and Tom DeLonge. On Friday (April 14), they performed their first show together since the announcement. (Blink had initially planned to commence a South American tour in March, but it was canceled due to Barker's finger injury).
The band fittingly entered to the 2001: A Space Odyssey theme, with DeLonge (a well-known U.F.O. researcher) wearing a shirt that read, "To the stars." They chose "Family Reunion" as their opening song, and DeLonge couldn't help but smile as he acknowledged the cheers for his return to the band. After playing "Anthem, Part Two," Hoppus made a simple yet significant statement: "Hi, we're Blink-182 … Welcome to Coachella 2023." The band's continued relevance today, despite forming in the '90s, is a testament to its music and staying power, especially as pop-punk returns to the forefront. Blink's boyish humor also accompanied them, with Hoppus and DeLonge exchanging jokes about various topics throughout the show.
As Barker's wife, Kourtney Kardashian-Barker, watched from the stage, the band performed hits like "Rock Show," "Feelin This," and "What's My Age Again," prompting a massive sing-along and mosh pit. Before debuting their latest single "Edging" live, DeLonge humorously admitted, "There's a lot of testosterone in this s—."
Several minutes past the set's scheduled end, Hoppus acknowledged they had exceeded the time, but had no intention of stopping. They played three more songs, including some of their biggest hits, concluding with an incredible sequence of "I Miss You," "All the Small Things," and "Dammit," with Hoppus adding a touch of TLC's "No Scrubs" for good measure.
Hoppus' Instagram post encapsulated the experience better than any single song. He captioned a photo of himself on stage with the soon-to-be-packed field behind him: "Chemo to Coachella." He added, "Very much in my feelings today."