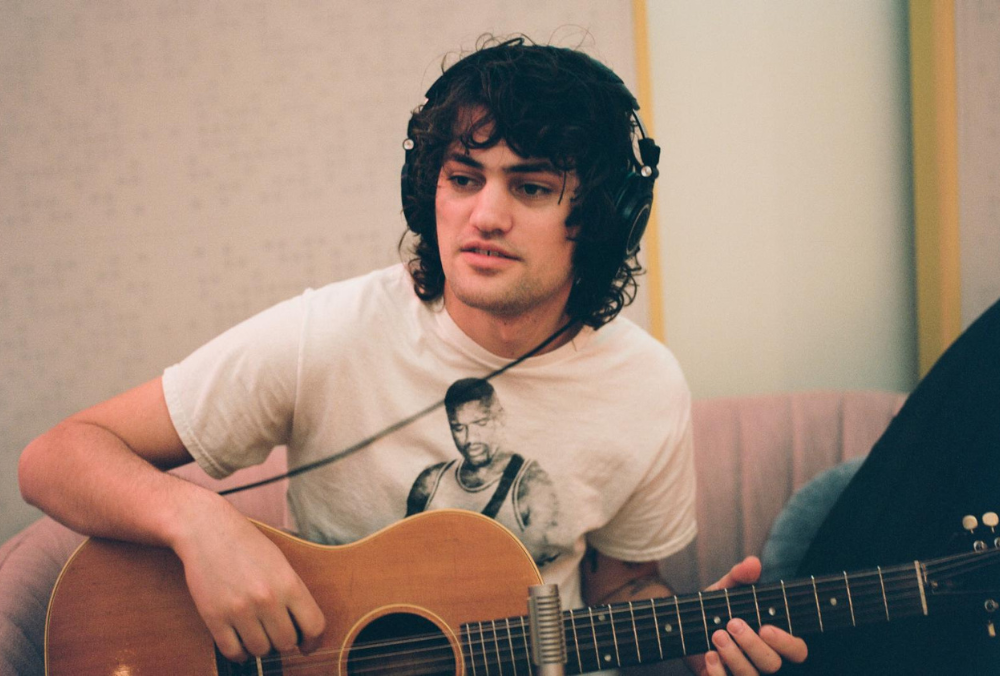 MJ Lenderman Honors Bob Dylan's Legacy with New Single "Knockin"
In a tribute to the legendary Bob Dylan, indie guitarist MJ Lenderman has unveiled his latest single "Knockin". The track, officially released on August 7, finds its roots in a self-recorded EP and was crafted during the same creative period as Lenderman's 2022 breakthrough Boat Songs. Drawing direct inspiration from Dylan's iconic composition "Knockin" On Heaven's Door', Lenderman offers his distinct interpretation, injecting his own vocal tone and a collection of reverb-soaked guitars.
Recorded at Drop of Sun Studios in Asheville, North Carolina, "Knockin" brings a fresh perspective to the 1973 classic. Lenderman's creative process for the song was sparked by watching John Daly's rendition of Dylan's track, which amusingly included an additional verse about golfing. As the song became a staple in the live performances of MJ Lenderman & The Wind, Lenderman decided to reimagine and professionally re-record it, infusing it with his personal touch.
The revitalized "Knockin" will not only grace an upcoming 7" single but also join Lenderman's previous release, "Rudolph", as part of his musical portfolio. The singles are set for release later this autumn through the esteemed label ANTI-. Fans can already secure their pre-orders for the upcoming single.
MJ Lenderman's journey in the music world has been marked by a series of impressive records, including MJ Lenderman (2019), Ghost of Your Guitar Solo (2021), and Boat Songs (2022). These releases collectively showcase his evolution as a solo artist, capturing his unique musical identity and artistic growth.
Currently, MJ Lenderman is embarking on the final leg of his US solo tour. Having kicked off in Tennessee, the tour has taken him through Indiana, Illinois, and Ohio, captivating audiences with his live performances. As the tour continues, Lenderman's remaining shows include engagements in Pioneertown, California on August 8, Los Angeles, California on August 10, and a performance at Thing Fest in Port Townsend, Washington on August 25. Enthusiasts eager to catch his captivating performances can secure their tickets for the remaining shows.