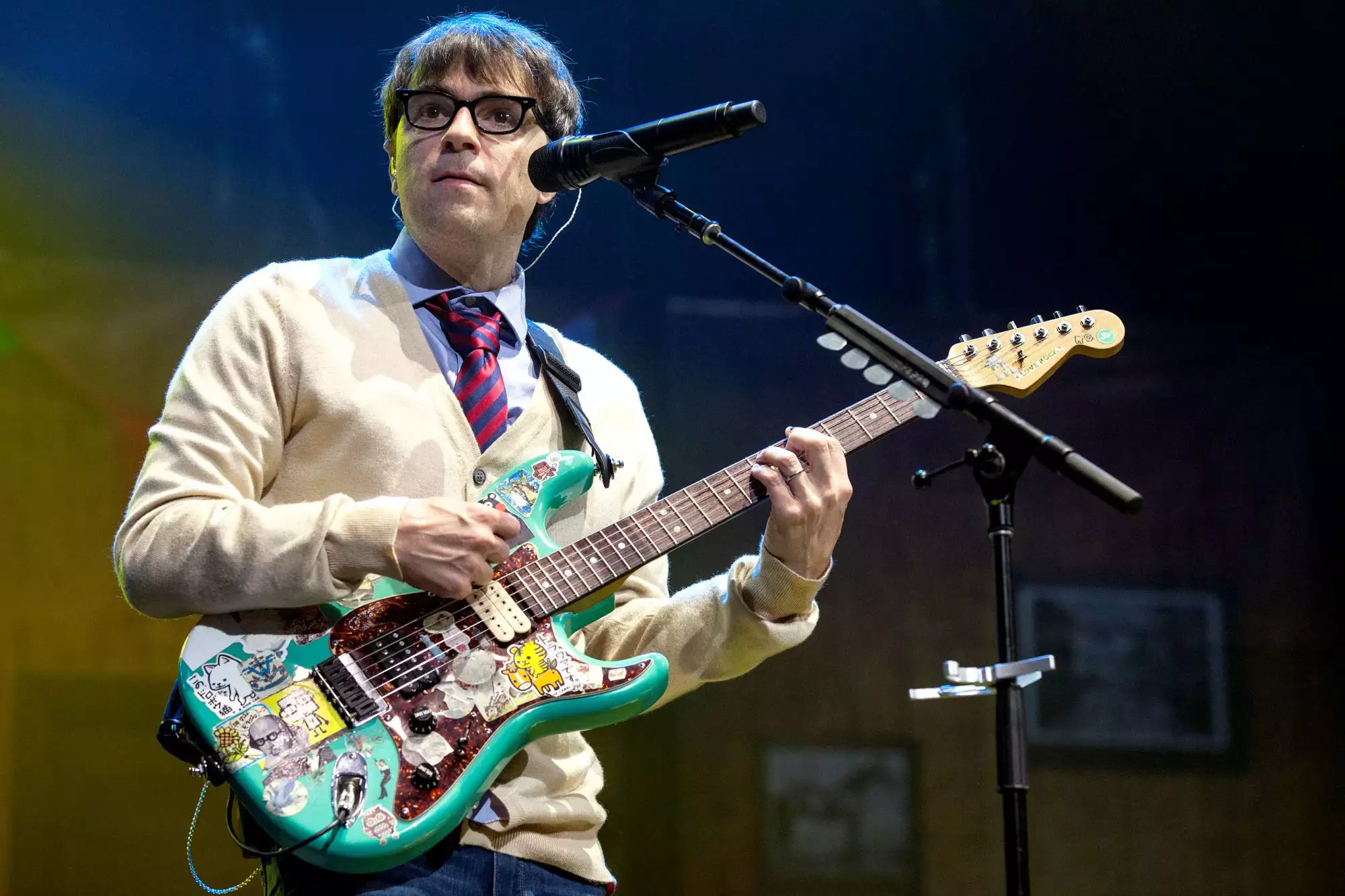 Rivers Cuomo's Regret: Reflecting on Weezer's Extensive Discography
Weezer's frontman, Rivers Cuomo, recently shared a striking reflection about his band's prolific music output. Born on June 13, 1970, Cuomo has led the band since its formation in 1992. Although Weezer is widely celebrated for their extensive discography, Cuomo has expressed a wish to turn back the clock and release fewer albums.
During an interview, Cuomo expressed his belief that if the band had released fewer albums, each record might have had a greater impact. Weezer's prolific nature, with several albums released in quick succession, particularly in recent years, has become a topic of discussion among fans and critics. Cuomo's recent comments provide insight into his mindset about this issue, revealing a side of him that fans may not often see.
This retrospective thought of Cuomo's is intriguing, considering Weezer's steady and successful run in the music industry. It reveals an artist's continual struggle between creative output and the desire for each piece of work to have its moment in the spotlight. However, despite Cuomo's expressed wish, Weezer's comprehensive discography has indeed made a lasting impression on the alternative rock scene.
Cuomo's candid reflections on Weezer's extensive discography offer a fascinating glimpse into the mind of a successful artist contemplating his creative choices. While it's a sentiment that may surprise some fans, it showcases the ongoing thought process and the constant pursuit of perfection that drive musicians like Cuomo. It is this relentless passion for their craft that makes artists like him and bands like Weezer enduring fixtures in the music world.