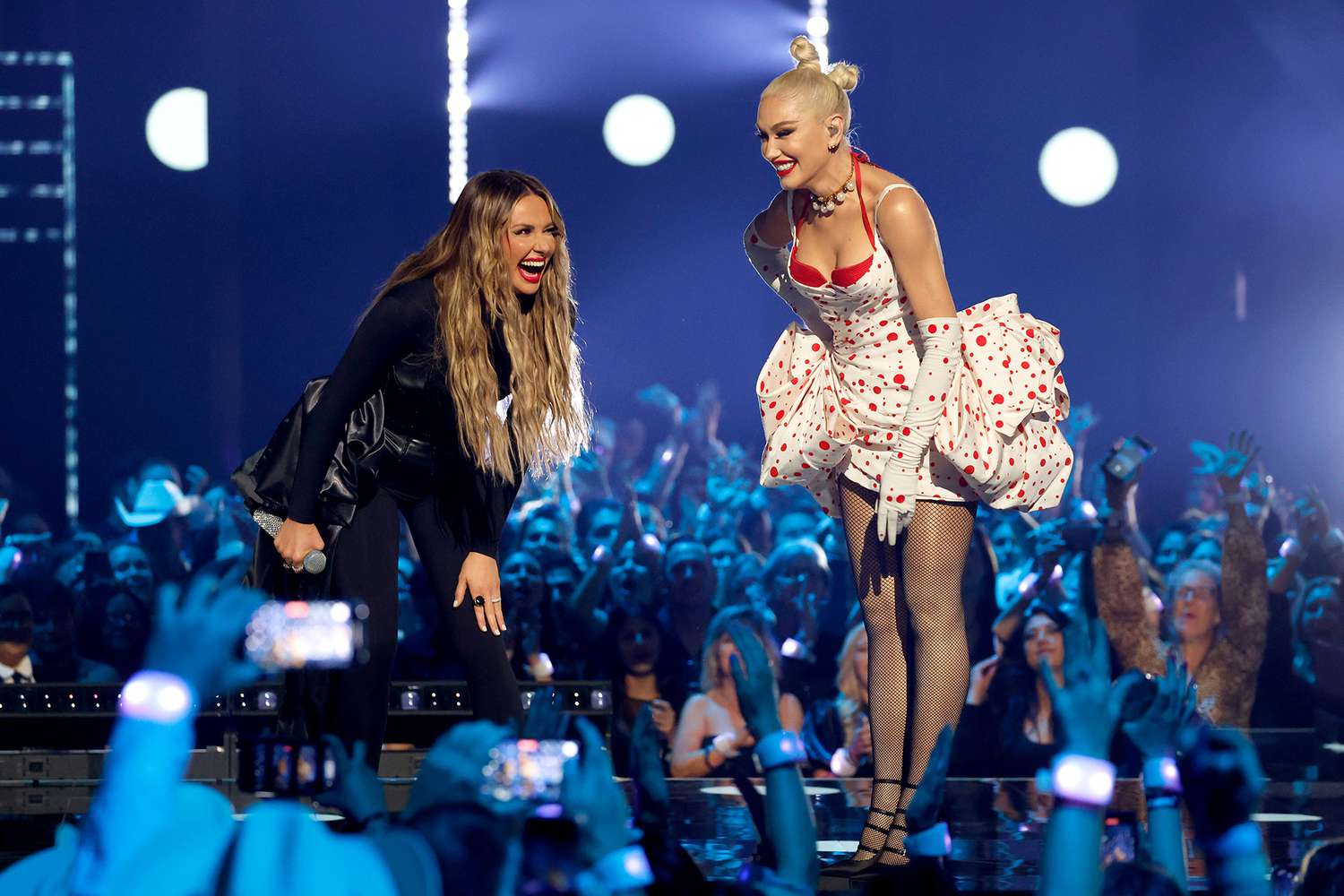 Traveling Back to 1995 with Gwen Stefani and Carly Pearce's "Just a Girl" Performance.
Gwen Stefani and Carly Pearce delivered major '90s nostalgia at the CMT Music Awards on April 2. The singers teamed up to perform No Doubt's 1995 hit "Just a Girl" during the ceremony in Austin, TX, and it's clear they had the most fun on stage together. Stefani kicked off the high-energy performance by singing the first verse in a retro polka-dot dress before Pearce joined in to croon the second verse solo. The pair then danced their way down the catwalk and belted out the empowering anthem's chorus together as the crowd sang along.
Stefani and Pearce formed an unlikely friendship because the latter shares a manager with Stefani's husband, Blake Shelton. Before the show, Stefani opened up to POPSUGAR about working with Pearce for the first time to deliver their genre-bending rendition. "This was a very unusual ask for me," she said in an interview before the show. "To be asked to perform my first single I ever had, on a country music award show, and then to [perform] it with another girl that's a country artist, who I actually know, was just this bizarre, like, 'Really? What?' moment."
Earlier in the evening, Stefani walked the CMT Awards red carpet wearing a sparkly Valentino miniskirt and fuzzy boots, alongside Shelton, marking their first joint appearance at the award show. Shelton opened the ceremony by singing his 2022 single "No Body." Other performers of the evening included Kelsea Ballerini, Carrie Underwood, Keith Urban, and Alanis Morissette.