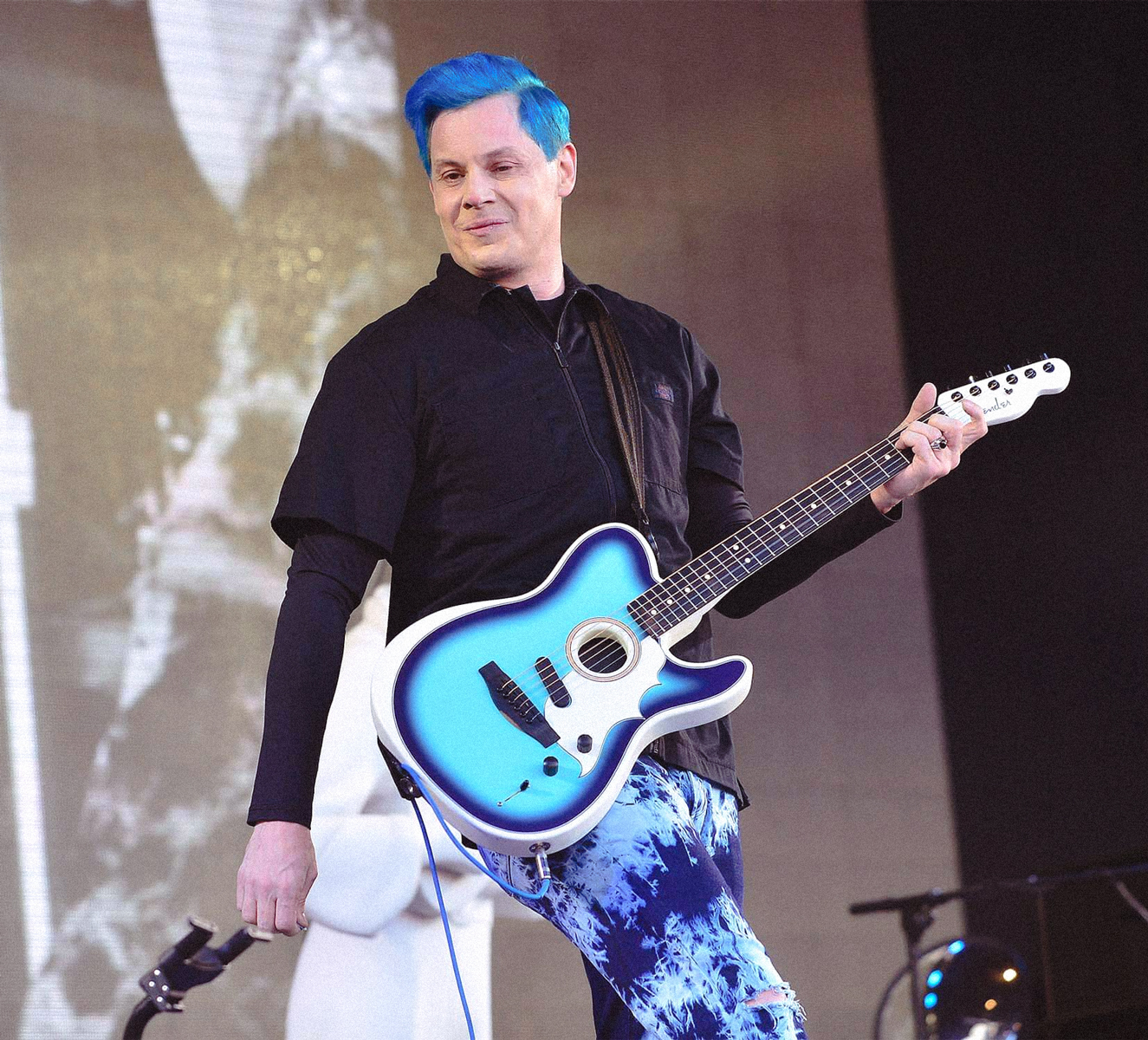 Jack White Shares A Poem For Meg White Following Lachlan Markay's Unwelcome Criticism
The White Stripes' frontman and guitarist, Jack White, shows support for his former bandmate and ex wife Meg White. He posted a picture of the drummer and shared the following poem:
To be born in another time,
any era but our own would've been fine.
100 years from now,
1000 years from now,
some other distant, different, time.
one without demons, cowards and vampires out for blood,
one with the positive inspiration to foster what is good.
an empty field where no tall red poppies are cut down,
where we could lay all day, every day, on the warm and subtle ground,
and know just what to say and what to play to conjure our own sounds.
and be one with the others all around us,
and even still the ones who came before,
and help ourselves to all their love,
and pass it on again once more.
to have bliss upon bliss upon bliss,
to be without fear, negativity or pain,
and to get up every morning, and be happy to do it all again.
III
 

 

View this post on Instagram

 
Countless others, including Questlove and Karen Elson also came to Meg's defense after journalist Lachlan Markay shared a tweet, claiming that she is a "terrible" drummer. 
 

Not only is Meg White a fantastic drummer, Jack also said the White Stripes would be nothing without her. To the journalist who dissed her, keep my ex husband's ex wife name out of your f*cking mouth.
(Please and Thank You) https://t.co/qnnxgT3Rxh

— Karen Elson (@KarenElson_) March 14, 2023
Following a viral social media discussion that included famous musicians, drummers, White Stripes fans, and music lovers, Markay deleted the tweet and apologized to Meg White.
On another news, the White Stripes are nominated for this year's Rock & Roll Hall of Fame class and recently announced a reissue of their 2013 album Elephant, which is due out March 31 on its 20th anniversary. The record featured the global hit "Seven Nation Army."
See the full tracklist of Elephant (Deluxe):
01 Seven Nation Army
02 Black Math
03 There's No Home for You Here
04 I Just Don't Know What to Do With Myself
05 In the Cold, Cold Night
06 I Want to Be the Boy to Warm Your Mother's Heart
07 You've Got Her in Your Pocket
08 Ball and Biscuit
09 The Hardest Button to Button
10 Little Acorns
11 Hypnotize
12 The Air Near My Fingers
13 Girl, You Have No Faith in Medicine
14 It's True That We Love One Another
01 When I Hear My Name (Live at The Aragon Ballroom, July 2, 2003)
02 Dead Leaves and the Dirty Ground (Live at The Aragon Ballroom, July 2, 2003)
03 Lovesick (Live at The Aragon Ballroom, July 2, 2003)
04 Hotel Yorba (Live at The Aragon Ballroom, July 2, 2003)
05 Aluminum (Live at The Aragon Ballroom, July 2, 2003)
06 Cool Drink of Water Blues (Live at The Aragon Ballroom, July 2, 2003)
07 The Hardest Button to Button (Live at The Aragon Ballroom, July 2, 2003)
08 I Want to Be the Boy to Warm Your Mother's Heart (Live at The Aragon Ballroom, July 2,
2003)
09 Stones in My Passway (Live at The Aragon Ballroom, July 2, 2003)
10 Stop Breaking Down (Live at The Aragon Ballroom, July 2, 2003)
11 Do (Live at The Aragon Ballroom, July 2, 2003)
12 In the Cold, Cold Night (Live at The Aragon Ballroom, July 2, 2003)
13 Seven Nation Army (Live at The Aragon Ballroom, July 2, 2003)
14 The Same Boy You've Always Known (Live at The Aragon Ballroom, July 2, 2003)
15 Blackjack Davey (Live at The Aragon Ballroom, July 2, 2003)
16 We're Going to Be Friends (Live at The Aragon Ballroom, July 2, 2003)
17 Offend in Every Way (Live at The Aragon Ballroom, July 2, 2003)
18 Little Cream Soda (Live at The Aragon Ballroom, July 2, 2003)
19 Cannon / Party of Special Things to Do (Live at The Aragon Ballroom, July 2, 2003)
20 Candy Cane Children (Live at The Aragon Ballroom, July 2, 2003)
21 The Air Near My Fingers (Live at The Aragon Ballroom, July 2, 2003)
22 This Protector (Live at The Aragon Ballroom, July 2, 2003)
23 Screwdriver (Intro) (Live at The Aragon Ballroom, July 2, 2003)
24 Ball and Biscuit (Live at The Aragon Ballroom, July 2, 2003)
25 Screwdriver (Reprise) (Live at The Aragon Ballroom, July 2, 2003)
26 Let's Build a Home (Live at The Aragon Ballroom, July 2, 2003)
27 Goin' Back to Memphis (Live at The Aragon Ballroom, July 2, 2003)