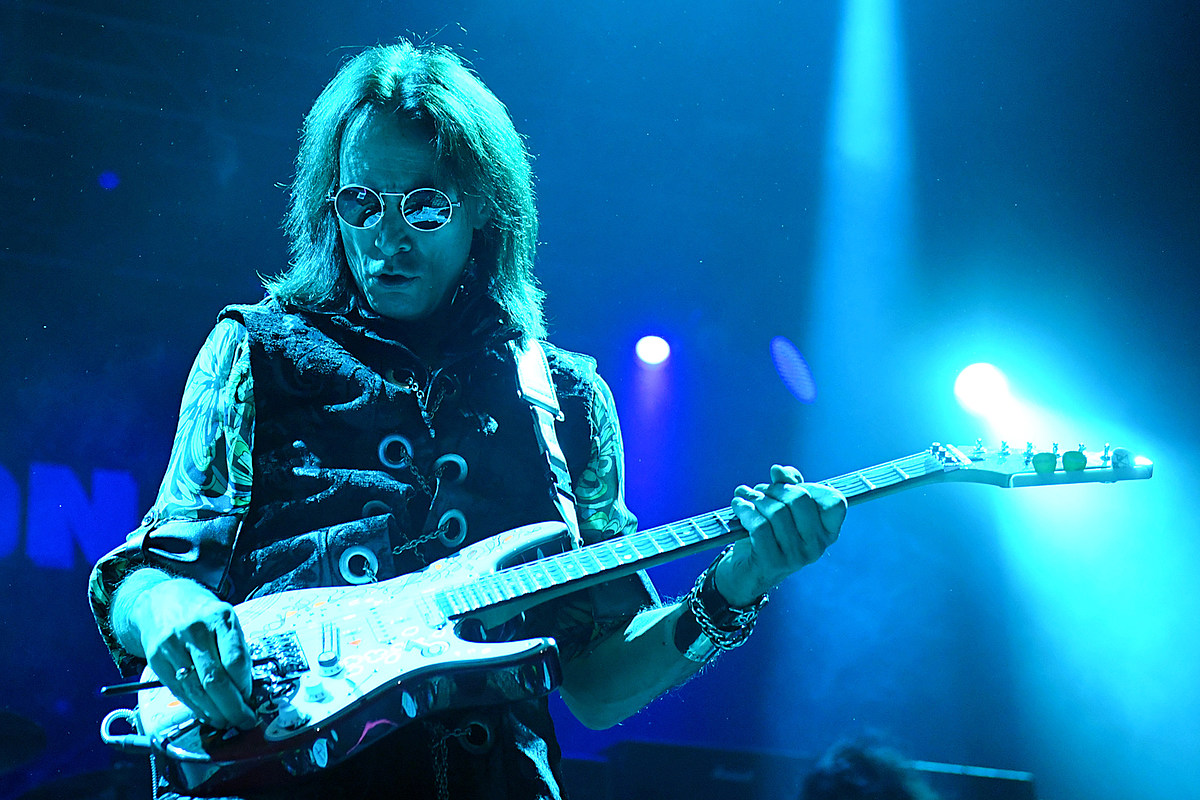 Steve Vai's Epic Response to Label Rep's Request 'f–k you'
Legendary guitarist Steve Vai has shared a story about a time when he was met with some criticism from an A&R representative over his use of pinch harmonics during a guest spot. Vai has played with a multitude of musicians over the years, and his guitar-playing style has kept him in high demand as a collaborator. But this particular feedback didn't sit well with the guitar great.
In a recent interview with Music Radar, Vai recounted the incident with the A&R rep while contributing guitar work for an unspecified "big band." The A&R rep questioned Vai's use of pinch harmonics, even going as far as to describe the sound as resembling that of a dying whale.
Vai, who was explaining the technique at the time, was abruptly interrupted by the request to drop the squeal from the song in question. "He goes, 'No, don't do that. It sounds like a dying whale,'" recalls Vai. "And I said, 'It's a pinch harmonic!' And he goes, 'Well take it out. Take it out.' It is all over the whole record and he says, 'Take them out. Take them all out.'"
While it's unclear what was expected when Vai was brought in as a guest, his masterful playing and use of pinch harmonics should not have come as a surprise. Vai is known for his unique style and technique, which has influenced countless guitarists over the years.
When asked how he responded to the request, Vai laughingly replied, "I said, 'Fuck you!,' well in so many words." It's clear that Vai is passionate about his music and his style, and he's not one to compromise his art for anyone.
This story serves as a reminder that music is an art form, and artists should be allowed to express themselves freely without fear of criticism or censorship. Vai's experience is just one example of the many challenges that artists face in the music industry, but it's also a testament to the power of standing up for oneself and one's art.