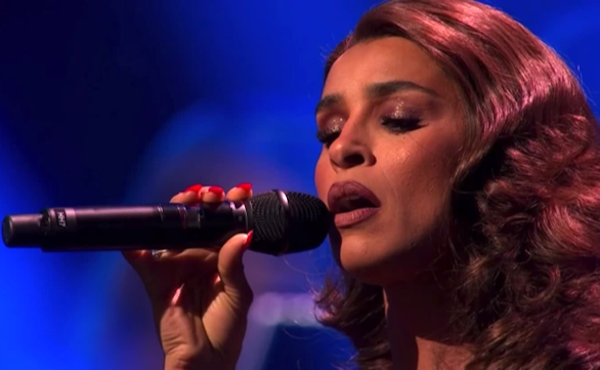 Melody Thornton delivers stunning rendition of Whitney Houston's 'I Will Always Love You' on BBC's Big Night of Musicals 2023
Former Pussycat Dolls member, Melody Thornton, is currently the star of The Bodyguard Musical, which is currently touring throughout the UK. The production has been garnering praise for its performances and recently, Thornton took the stage at Manchester's AO Arena to deliver a showstopping performance of Whitney Houston's iconic ballad 'I Will Always Love You'.
Thornton's rendition of the song wowed the audience, with her powerful vocals and emotional delivery. The performance was met with thunderous applause and left many in the audience in awe of her talent.
The Bodyguard Musical is based on the hit 1992 film of the same name, which starred Whitney Houston and Kevin Costner. The musical features many of Houston's biggest hits, including 'I Will Always Love You', 'I Have Nothing', and 'Run to You', all of which are performed by Thornton in her role as Rachel Marron.
Since leaving the Pussycat Dolls in 2010, Thornton has pursued a solo career, releasing her debut album 'Hit the Ground Running' in 2019. Her performance in The Bodyguard Musical has been receiving critical acclaim and has further cemented her status as a talented performer and vocalist.
With her stunning performance of 'I Will Always Love You', Thornton has once again proven her ability to captivate an audience with her powerful voice and emotional delivery. The Bodyguard Musical continues to tour throughout the UK, giving audiences the opportunity to experience Thornton's incredible talent firsthand.