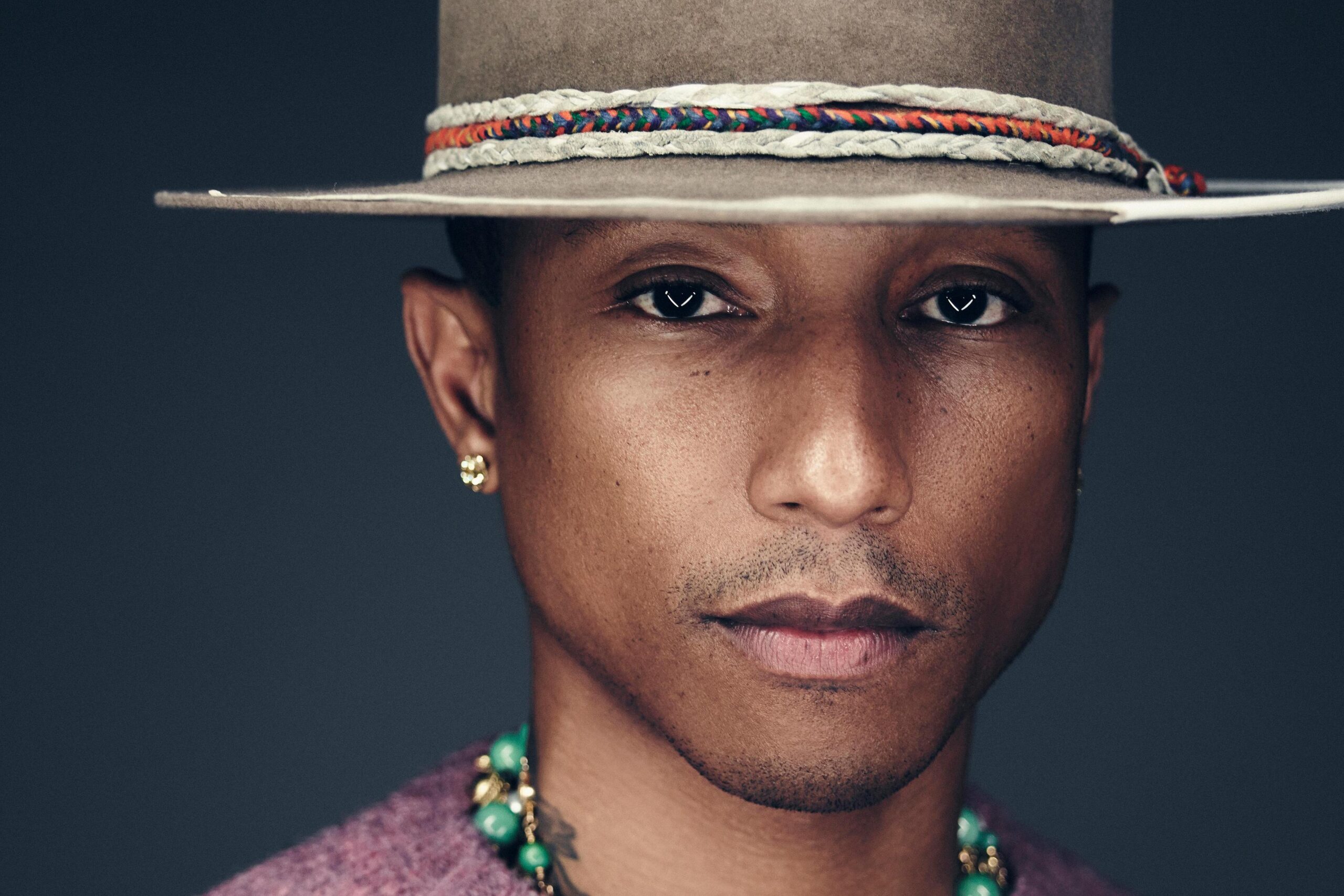 Pharrell Williams to Receive Honors at 2023 Grammys on The Hill Awards Ceremony
Pharrell Williams will be honored at the 2023 Grammys on the Hill Awards, which are set for April 26 at the Hamilton Live in Washington, D.C. The annual event brings together congressional leaders and music makers to recognize those who have led the fight for creators' rights. This year's edition will also honor U.S. Senate Majority Leader Chuck Schumer (D-N.Y.) and Sen. Bill Cassidy (R-La.).
Special guests and attendees will be announced in the coming weeks. The event is sponsored by City National Bank and benefits the Grammy Museum. "Grammys on the Hill is a celebration like no other, spotlighting music's unifying power as we bring together our nation's leaders with some of the most renowned artists in the world," Harvey Mason jr., CEO of the Recording Academy, said in a statement. "It's a privilege to honor Pharrell alongside Senate Majority Leader Schumer and Senator Cassidy, all of whom have fought tirelessly for pro-music policy that protects the creatives that make up our community."
"I'm very grateful to be honored at this year's Grammys on the Hill among some incredible other honorees who have done tremendous advocacy work for others," Williams said in a statement. "It's important that we show up for each other and support one another to ensure that we can keep creating."
Williams has demonstrated a strong commitment to protecting creators' rights and to philanthropy, from his role in founding organizations such as Black Ambition and YELLOW to his passion for social justice working with former Virginia Gov. Ralph Northam to make Juneteenth a paid state holiday.
Williams has received 13 Grammy Awards, including three wins for producer of the year, non-classical. He has received two Academy Award nominations – for his original song "Happy" (from Despicable Me 2) and as a producer for best picture (Hidden Figures). In 2019, he received an Emmy nomination for co-writing "Letter to My Godfather" for Netflix's The Black Godfather about legendary music executive Clarence Avant. In 2020, he was inducted into the Songwriters Hall of Fame for his work alongside Chad Hugo in The Neptunes.
Together, Schumer and Cassidy have championed key policies in support of music makers, including co-sponsoring the Save Our Stages Act, which was included in the bipartisan COVID relief package passed in December 2020. In 2018, Schumer and Cassidy were both co-sponsors of the historic Music Modernization Act. The awards dinner and presentation will feature live performances and special guests. The following day, April 27, the Recording Academy will host the annual Grammys on the Hill Advocacy Day, which brings together current and past Grammy nominees, along with other industry leaders, to meet with lawmakers to discuss issues facing today's music creators.
Over the past 21 years, Grammys on the Hill has honored artists and congressional leaders alike, including Yolanda Adams, Garth Brooks, Missy Elliott, Quincy Jones and John Mayer, as well as then-Vice President Joe Biden, former Secretary of State and Sen. Hillary Rodham Clinton (D-N.Y.), former Sen. Orrin Hatch (R-Utah), current Speaker of the House of Representatives Kevin McCarthy (R-Calif.) and former Speaker of the House Nancy Pelosi (D-Calif.)