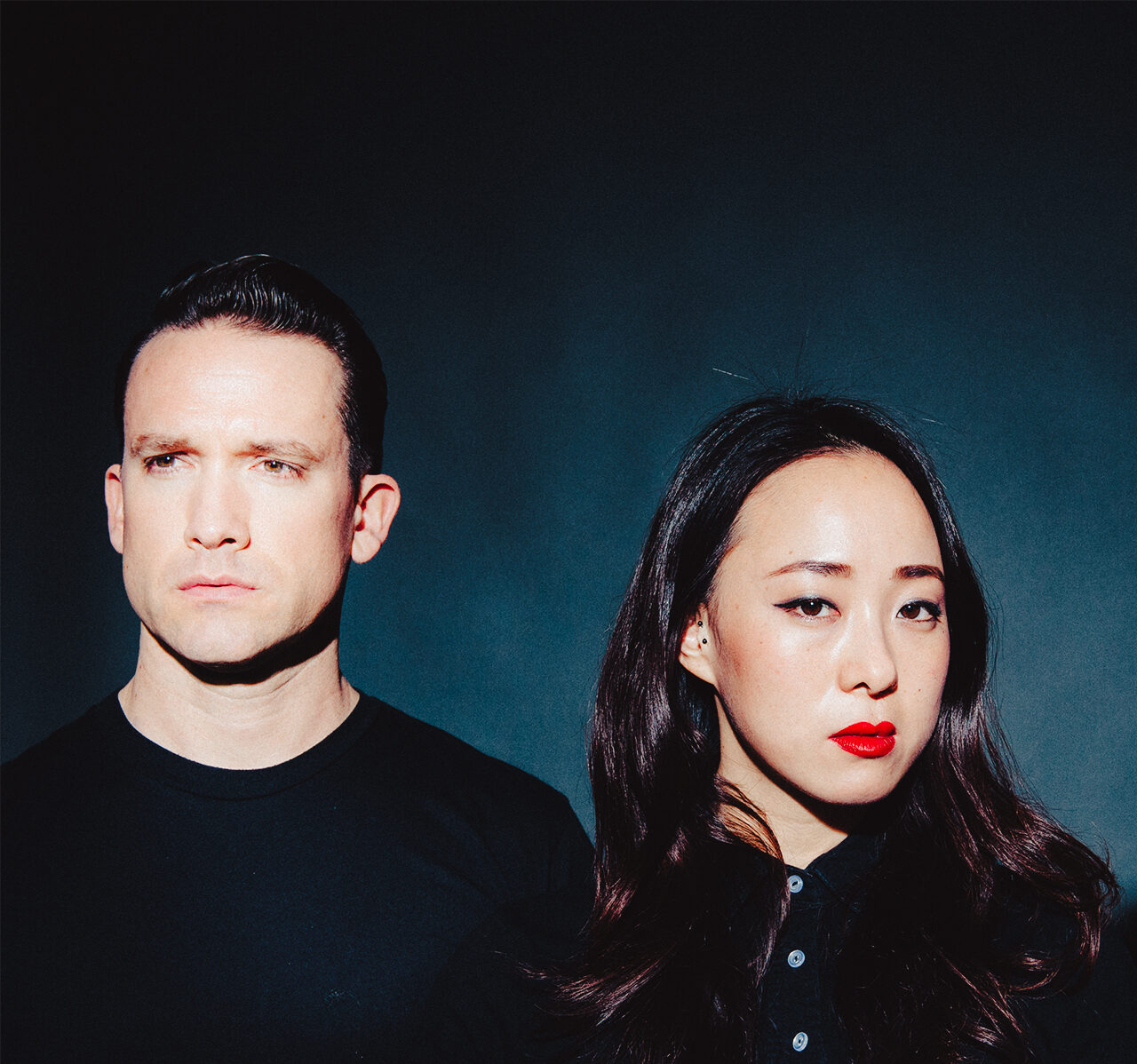 Xiu Xiu Tease Forthcoming Album With New Video for "Maybae Baeby"
American experimental band, Xiu Xiu, announce a new album and introduce its first single "Maybae Baeby." The track comes with an accompanying music video, directed by the multi-instrumentalist and band's vocalist Angela Seo.
Xiu Xiu, formed by singer-songwriter Jamie Stewart, and consisting of Seo and new member David Kendrick, plan to drop Ignore Grief on March 3 via Polyvinyl. The new album is the follow-up to 2021's OH NO, which featured duets with Sharon Van Etten, Chelsea Wolfe, George Lewis Jr, Owen Pallett, Jonathan Meiburg, Greg Saunier, and many others.
Founding member and vocalist Jamie Stewart breaks down the new single and explains: "In 'Maybae Baeby,' the singer's viewpoint is of a young person hiding in a fantastical conversation with a tarantula in order to escape a physically abusive parent. We were hiding within this fantasy of a fantasy, following the model of the late 1950s sub genre of 'Teen Tragedy Songs,' to try and find a way to come to terms with a number of staggeringly horrendous events that occurred to people close to the band over the last 2 years."
Seo, who directed the visuals of "Maybae Baeby" says: "The video is, for better or worse, about literal isolation, all the things we tell ourselves to should do or not do, forcing open a small crack and crawling deep into it, even if we know we shouldn't, just to get away to somewhere else, even if it's worse."
Watch the official music video for "Maybae Baeby" here:
See the full tracklist of Ignore Grief below: 
1. The Real Chaos Cha Cha Cha 
2. 666 Photos of Nothing 
3. Esquerita, Little Richard 
4. Maybae Baeby 
5. Tarsier, Tarsier, Tarsier, Tarsier 
6. Pahrump 
7. Border Factory 
8. Dracula Parrot, Moon Moth 
9. Brothel Creeper 
10. For M