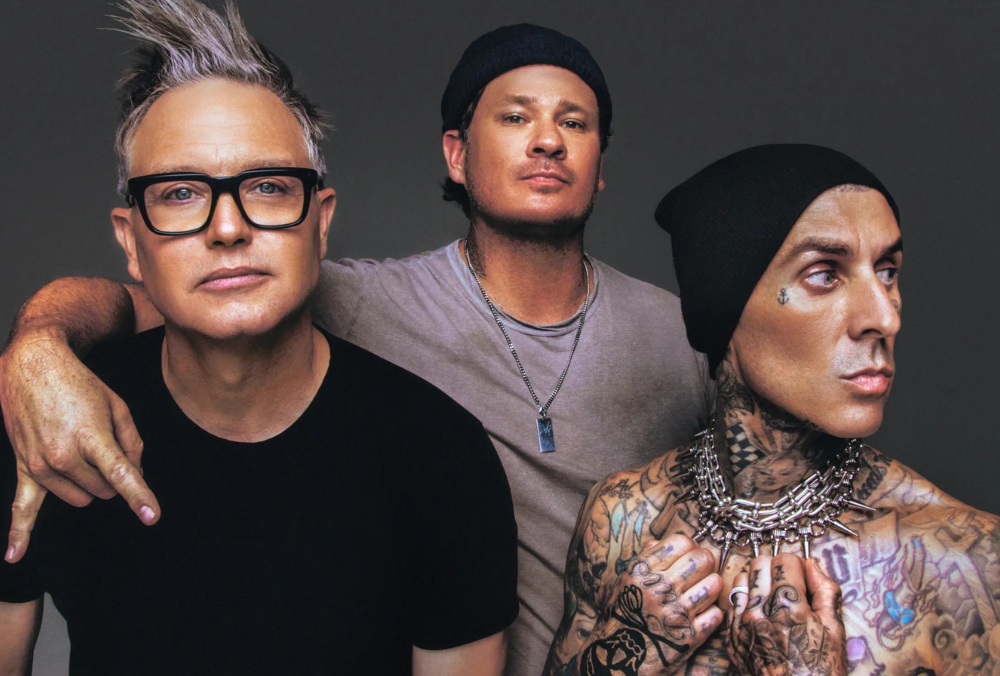 Blink-182 Pays Tribute to the Ramones in "Dance With Me" Video
Blink-182 has released their latest single, "Dance With Me," along with a music video paying homage to the legendary New York rock band, the Ramones. This track, featured on their upcoming LP One More Time… showcases a fresh take on Blink-182's classic sound, complete with a lively guitar riff, powerful drums, and anthemic lyrics. The video, directed by The Malloys, is a heartfelt tribute to the Ramones, a band that has greatly influenced Blink-182. Mark Hoppus, Tom DeLonge, and Travis Barker dress up in Ramones cosplay and recreate some iconic moments, including a performance at CBGB.
"Dance With Me" is the fourth single from Blink-182's forthcoming album, One More Time…, following "Edging," "One More Time," and "More Than You Know." This LP marks a significant moment as it's the first full-length project featuring the classic Blink-182 lineup—Hoppus, DeLonge, and Barker—since "Neighborhoods" in 2011. Tom DeLonge took a hiatus from the band in 2015 to focus on extraterrestrial research and his band, Angels & Airwaves. During his absence, Hoppus and Barker released albums with guitarist Matt Skiba of Alkaline Trio.
One More Time… is set to be released on October 20 through Colombia, and fans can pre-order or pre-save the album. Blink-182 is currently on tour in the UK, with shows in London, Birmingham, and Manchester. However, drummer Travis Barker has faced recent health challenges, including trigeminal neuralgia, a COVID infection, and root canal treatment. Despite these issues, Barker remains resilient and continues to perform.
In the music world, where collaboration is common, it's refreshing to see Blink-182 pay tribute to their musical influences, honoring the Ramones in both song and style. This blend of classic and contemporary rock is sure to resonate with fans as they eagerly anticipate the release of One More Time… on October 20.