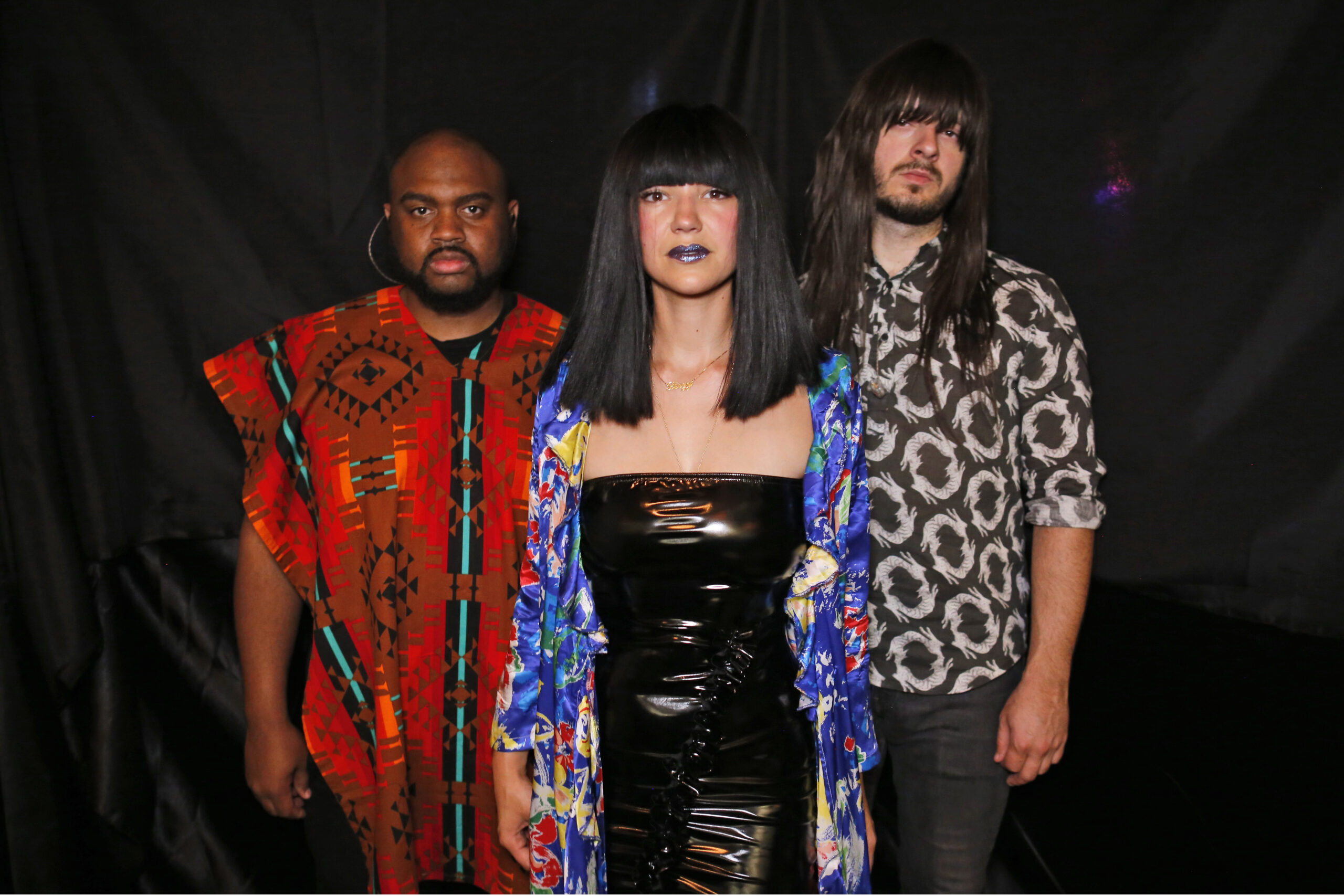 Khruangbin Announces Live LP Series with Eclectic Guest Acts
Khruangbin, a Houston-based funk-rock trio, has recently announced a new series of live LPs that are set to be released throughout the remainder of 2023. The aim of the campaign is to celebrate the band's highly acclaimed live presence, showcasing their improvisational skills and featuring a range of eclectic guest acts.
The LPs will feature live performances by the band and their recent guests, including Kelly Doyle, Ruben Moreno, The Suffers, and Robert Ellis at Stubb's in Austin, Nubya Garcia at Radio City Music Hall in NYC, Men I Trust at RBC Echo Beach in Toronto, and Toro Y Moi at The Fillmore in Miami. Each album will be released on standard black vinyl, exclusive limited art black vinyl, and digitally. The deluxe vinyl versions will only be available on the Secretly Store website and at record stores in the market where each album was recorded.
The first album in the series, Khruangbin and Friends – Live At Stubbs, will be released on May 19th through Dead Oceans in partnership with Night Time Stories Ltd, with the rest of the albums to follow throughout 2023.
In a recent press statement, Khruangbin stated, "We toured the world for over 18 months when global restrictions just started to slowly lift through the long-anticipated end of regulations. From our vantage point, to watch people come together through song and dance after a time of unified isolation was truly a spiritual experience. To watch and hear audiences sing along to the songs we released during the pandemic and to feel so loved and well-received was unquantifiable. We wanted to find a way to hallmark this journey and decided to do so through a series of live releases that also commemorate the artists who performed with us, as well as the artwork and photography from those shows. It was and is truly a time to remember."
Overall, the live LP series by Khruangbin is a celebration of their musical journey and their ability to bring people together through their music. Fans can look forward to a range of performances and guest acts that showcase the band's improvisational talents and make for a memorable listening experience.


Release Dates of Live Albums:
May 19th: Khruangbin and Friends – Live At Stubbs
June 30th: Khruangbin & Nubya Garcia – Live at Radio City Music Hall
August 11th: Khruangbin & Men I Trust – Live at RBC Echo Beach
September 22nd: Khruangbin & Toro y Moi – Live at the Fillmore Miami