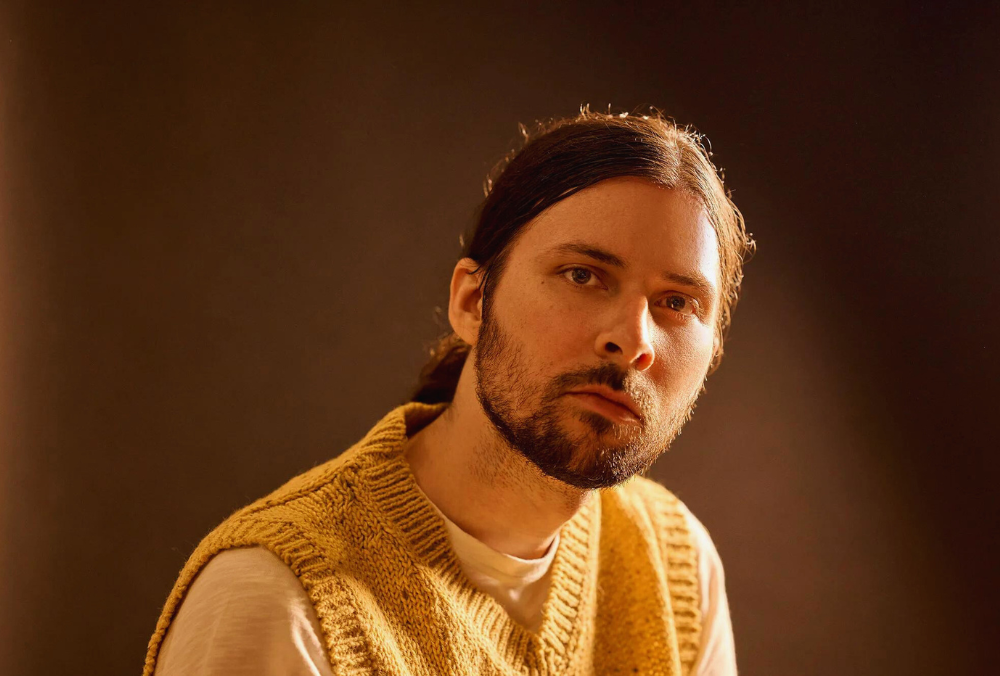 Mitch Rowland Set to Enchant Audiences on Debut Album Tour Come June
In a harmonious blend of artistry and anticipation, songwriter Mitch Rowland is poised to serenade audiences with his debut album, Come June. The musician, renowned for his songwriting collaborations with global sensation Harry Styles and honored as the first artist to sign with Styles' Erskine Records, is all set to make his solo mark on the musical landscape.
With Come June, Rowland has embarked on a journey of creative exploration, guided by the skilled hands of producer Rob Schnapf, bass virtuoso Jerry Borgé, the multi-talented engineer and musician Matt Schuessler, his wife and bandmate Sarah Jones, and featuring collaborative magic from artist Ben Harper, and, fittingly, Styles himself. The album is an extraordinary tapestry of talent and emotion, serving as a testament to Rowland's musical prowess.
The anticipation for Come June has been fervent among fans and critics alike. Now that the album has graced the world with its melodic tales, Rowland is ready to take his enchanting compositions to the stage. In February 2024, he will embark on a headlining tour, a significant milestone in his musical journey.
The tour is set to kick off in the vibrant city of San Francisco at The Fillmore on February 25, 2024. Over the course of a month, Rowland will traverse the North American landscape, casting his musical spell across various cities, before culminating his tour at the Fine Line in Minneapolis.
Rowland's solo debut is already being celebrated as a melodic masterpiece, drawing from a wide spectrum of influences, yet echoing a unique and enchanting sound that is distinctly his own. With a diverse ensemble of musicians joining him on this journey, audiences can expect to be serenaded by a harmonious blend of lyrics, melodies, and instrumentations that reverberate with raw emotion.
Fans and music enthusiasts alike can secure their tickets for this extraordinary tour starting on Friday, October 13, 2023, at 10 a.m. EST. Be prepared to embark on a musical odyssey that promises to be filled with captivating stories and unforgettable moments.
This tour is not just a concert; it's an experience, a journey into the heart and soul of a songwriter who has penned some of the most iconic tracks of our time. Mitch Rowland's Come June tour is set to be a milestone in his career, and music lovers will not want to miss this enchanting musical voyage.
Tour Dates:
2/25/2024 — San Francisco, CA @ The Fillmore
2/26/2024 — Los Angeles, CA @ The Fonda Theatre
2/27/2024 — Pioneertown, CA @ Pappy and Harriet's
3/1/2024 — Houston, TX @ The Heights Theater
3/2/2024 — Dallas, TX @ Kessler Theater
3/3/2024 — Austin, TX @ Antone's Nightclub
3/5/2024 — Madison, TN @ Eastside Bowl
3/6/2024 — Atlanta, GA @ Terminal West
3/8/2024 — Carrboro, NC @ Cat's Cradle
3/10/2024 — Cambridge, MA @ The Sinclair
3/11/2024 — Washington, DC @ 9:30 Club
3/13/2024 — Brooklyn, NY @ Music Hall of Williamsburg
3/14/2024 — New York, NY @ Irving Plaza
3/15/2024 — Philadelphia, PA @ TLA
3/17/2024 — Toronto, ON @ Phoenix Concert Theatre
3/18/2024 — Detroit, MI @ Magic Stick
3/19/2024 — Columbus, OH @ Newport Music Hall
3/21/2024 — Chicago, IL @ Thalia Hall
3/22/2024 — Minneapolis, MN @ Fine Line
Mitch Rowland's Come June tour promises to be an unforgettable melodic journey, exploring the realms of artistry and soul. With his strong musical background and an array of talented collaborators, this tour is certain to captivate audiences and etch itself into the annals of musical history.