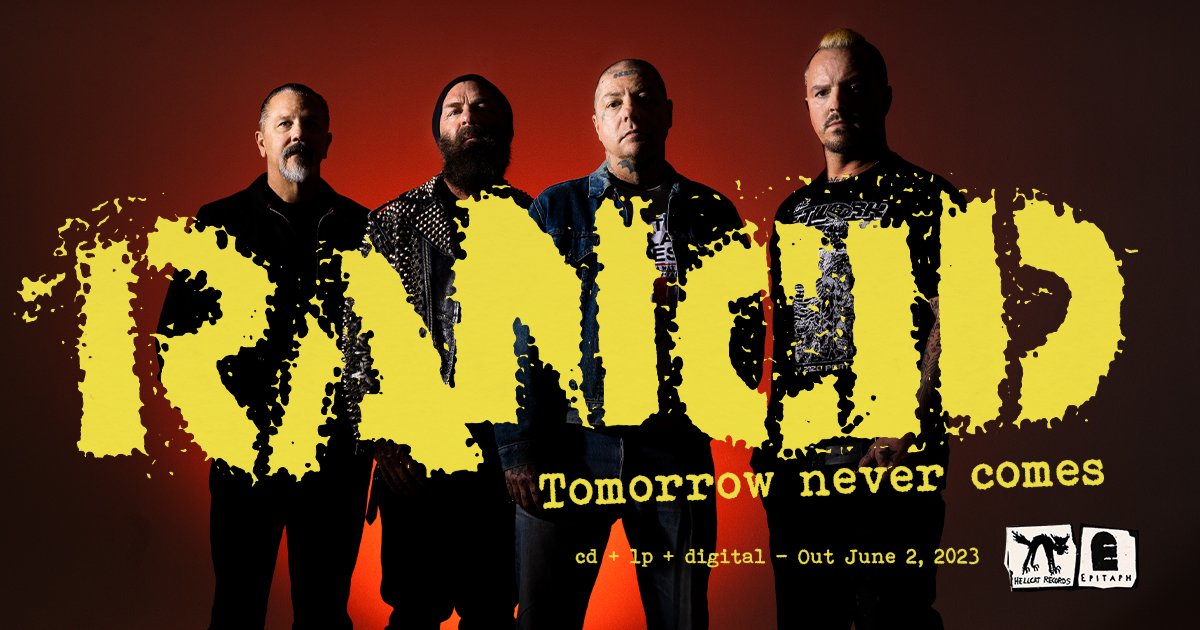 Rancid Returns with 'Tomorrow Never Comes' Single, First in Six Years
Rancid, the renowned punk rock band, is back with a new single, "Tomorrow Never Comes," which was released on April 19th. The single is a teaser for their upcoming 10th studio album, which is expected to drop later this year. This new single comes six years after their last release, "Honor Is All We Know," in 2014. Fans are eagerly awaiting the new album, hoping for another round of iconic punk rock tunes.
"Tomorrow Never Comes" showcases the band's signature sound, featuring powerful guitar riffs and captivating lyrics. The song discusses the themes of living in the present and facing the uncertainties of the future. It is an anthem for those who struggle with the idea of an unpredictable world, offering comfort and solace through its thought-provoking message.
The band, which was formed in 1991 by Tim Armstrong and Matt Freeman, has had a prolific career, spanning three decades. Rancid has left an indelible mark on the punk rock scene, inspiring countless bands and artists along the way. The band's unique blend of punk rock, ska, and reggae influences has given them a distinctive sound, setting them apart from other groups in the genre.
As fans eagerly await the release of Rancid's 10th studio album, the band continues to perform live, sharing their passion for punk rock with audiences around the world. The release of "Tomorrow Never Comes" is a testament to the band's enduring legacy and a reminder that their music will continue to resonate with fans for years to come.