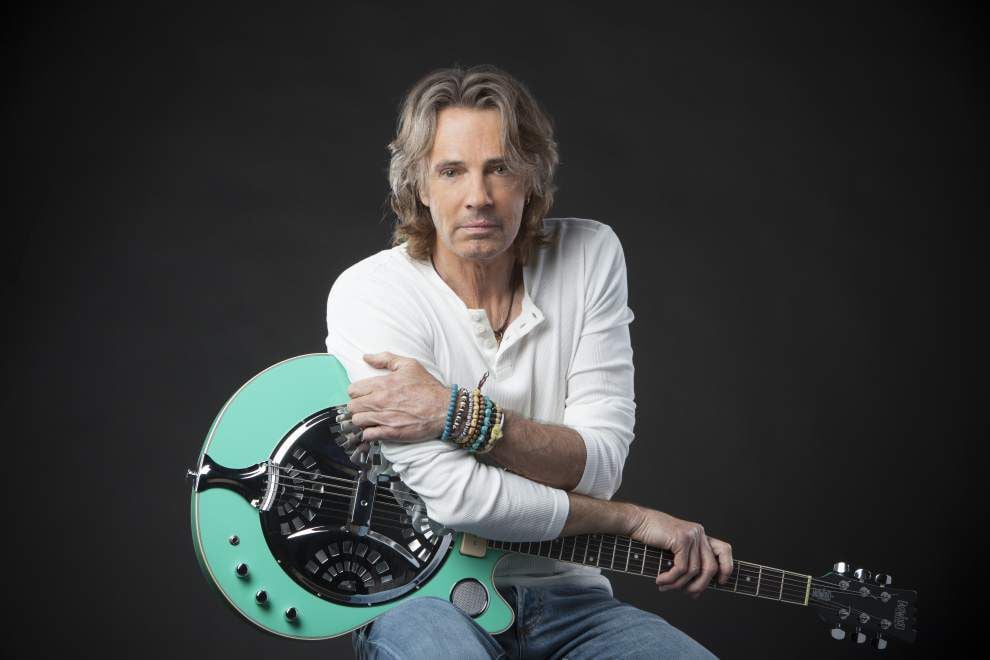 Rick Springfield Reveals 'I Want My '80s' Tour for the Summer
Rick Springfield has announced his "I Want My '80s" summer tour, which is set to kick off in June 2023. The tour will feature performances of Springfield's greatest hits from the 1980s, including "Jessie's Girl," "I've Done Everything for You," and "Don't Talk to Strangers," among others.
The tour will begin on June 13 in Eugene, Oregon, and will run through August 27 in Hyannis, Massachusetts. It will include over 30 stops across the United States, with additional dates expected to be added in the coming months.
In a statement, Springfield expressed his excitement for the upcoming tour, saying, "I can't wait to get back on the road and play these songs for my fans. The '80s were such a magical time for music, and I'm thrilled to relive those memories with everyone."
This tour marks the latest in a series of successful tours for Springfield, who has been performing for over four decades. With his infectious blend of rock and pop, he has amassed a loyal fanbase and continues to draw crowds to his live shows.
Rick Springfield, 'I Want My '80s' Tour Dates 2023
Aug. 4 – Youngstown, OH @ The Youngstown Foundation Amphitheatre*
Aug. 5 – Indianapolis, IN @ TCU Amp at White River Park*
Aug. 6 – Sterling Heights, MI @ Amp at Freedom Hill*
Aug. 9 – Niagara Falls, ONT @ Fallsview Casino*
Aug. 11 – Grantville, PA @ Hollywood Casino Outdoors*
Aug. 12 – Atlantic City, NJ @ Hard Rock Live at Estess Arena*
Aug. 13 – Lynn, MA @ Memorial Auditorium*
Aug. 19 – Lake Charles, LA @ L'Auberge Casino*
Aug. 20 – Ft. Worth, TX @ Dickie's Arena*
Aug. 22 – Lubbock, TX @ Cook's Garage Stage*
Aug. 23 – Oklahoma City, OK @ Zoo Ampitheatre*
Aug. 25 – New Haven, KY @ Log Still Distillery Amph**
Aug. 26 – Bay City, MI @ Wenonah Park Shell**
Aug. 27 – Decatur, IL @ Devon Lakeshore Amphitheatre**
Aug. 29 – Maryland Heights, MO @ St. Louis Music Park*
Aug. 30 – Omaha, NE @ The Astro*
Aug. 31 – Aurora, IL @ RiverEdge Park Pavilion*
Sept. 6 – Redmond, WA @ Marymoor Park***
Sept. 7 – Bend, OR @ Hayden Homes Amp***
Sept. 8 – Airway Heights, WA @ No. Quest Casino***
Sept. 10 – Redding, CA @ Civic Auditorium+
Sept. 12 – Saratoga, CA @ Mountain Winery Amp***
Sept. 13 – Los Angeles, CA @ YouTube Theatre***
Sept. 14 – Bakersfield, CA @ Mechanics Bank Theater and Convention Center***
Sept. 16 – Murphys, CA @ Ironstone Amp++
Sept. 16 – Fresno, CA @ Warnors Theatre***