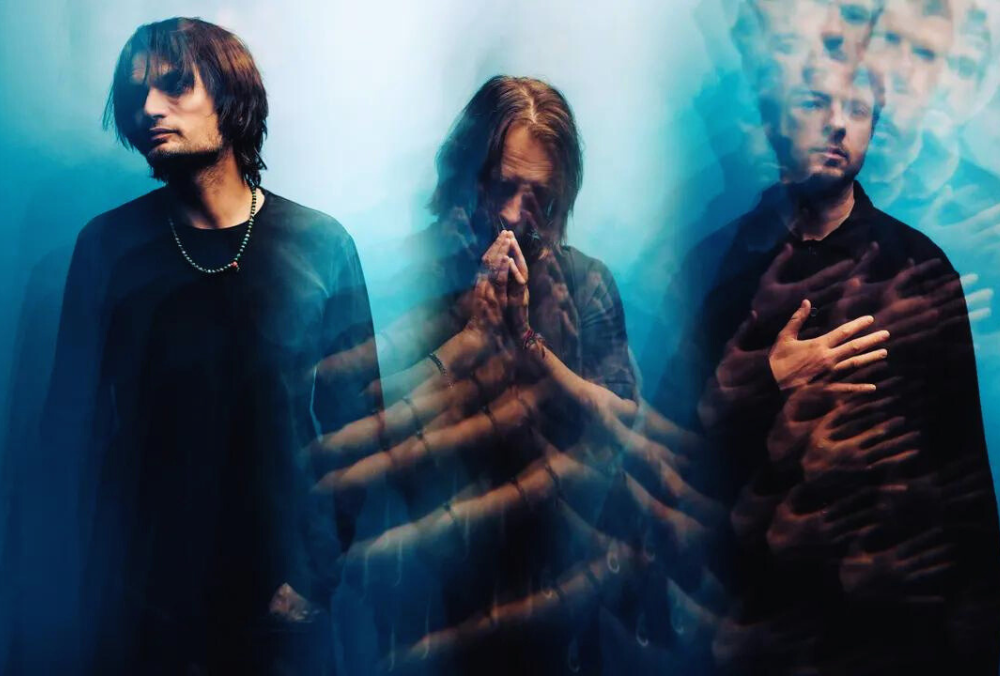 The Smile Unveils "Wall Of Eyes" Album and Enchanting Title Track Video
After a period of speculation and anticipation, The Smile, consisting of drummer Tom Skinner and Radiohead's Thom Yorke and Johnny Greenwood, has officially announced their upcoming album, Wall Of Eyes. The album is set to be released on January 26, 2024, serving as the highly awaited follow-up to their 2022 release, A Light For Attracting Attention.
To accompany the album announcement, The Smile has released the eerie title track, "Wall Of Eyes," along with a captivating black-and-white music video directed by acclaimed filmmaker Paul Thomas Anderson. The five-minute video unfolds with Thom Yorke fixated on a wall projecting an enlarged eyeball, setting the tone for a visually striking and enigmatic experience. Yorke's haunting lyrics add to the intensity of the video as it takes viewers on a surreal journey.
Album Tracklist and 2024 Tour Dates Revealed
The tracklist for Wall Of Eyes includes:
"Wall Of Eyes"
"Teleharmonic"
"Read The Room"
"Under Our Pillows"
"Friend Of A Friend"
"I Quit"
"Bending Hectic"
"You Know Me!"
In addition to the album announcement, The Smile has shared their 2024 tour dates, taking their interesting live performance to various cities:
03/13/2024 — Copenhagen @ K.B. Hallen
03/15/2024 — Brussels, BE @ Forest National
03/16/2024 — Amsterdam, NL @ AFAS Live
03/18/2024 — Brighton, UK @ Brighton Centre
03/19/2024 — Manchester, UK @ O2 Apollo
03/20/2024 — Glasgow, UK @ SEC Armadillo
03/22/2024 — Birmingham, UK @ O2 Academy
03/23/2024 — London @ Alexandra Palace
Wall Of Eyes is scheduled to be released on January 26, 2024, through XL Recordings. The album promises to be a sonic exploration, building on The Smile's previous work and delivering a unique auditory experience. Fans and music enthusiasts can find more information on the album and tour on the band's official channels.
As the anticipation for Wall Of Eyes builds, The Smile continues to captivate audiences with their innovative approach to music and visuals, solidifying their place in the musical landscape.