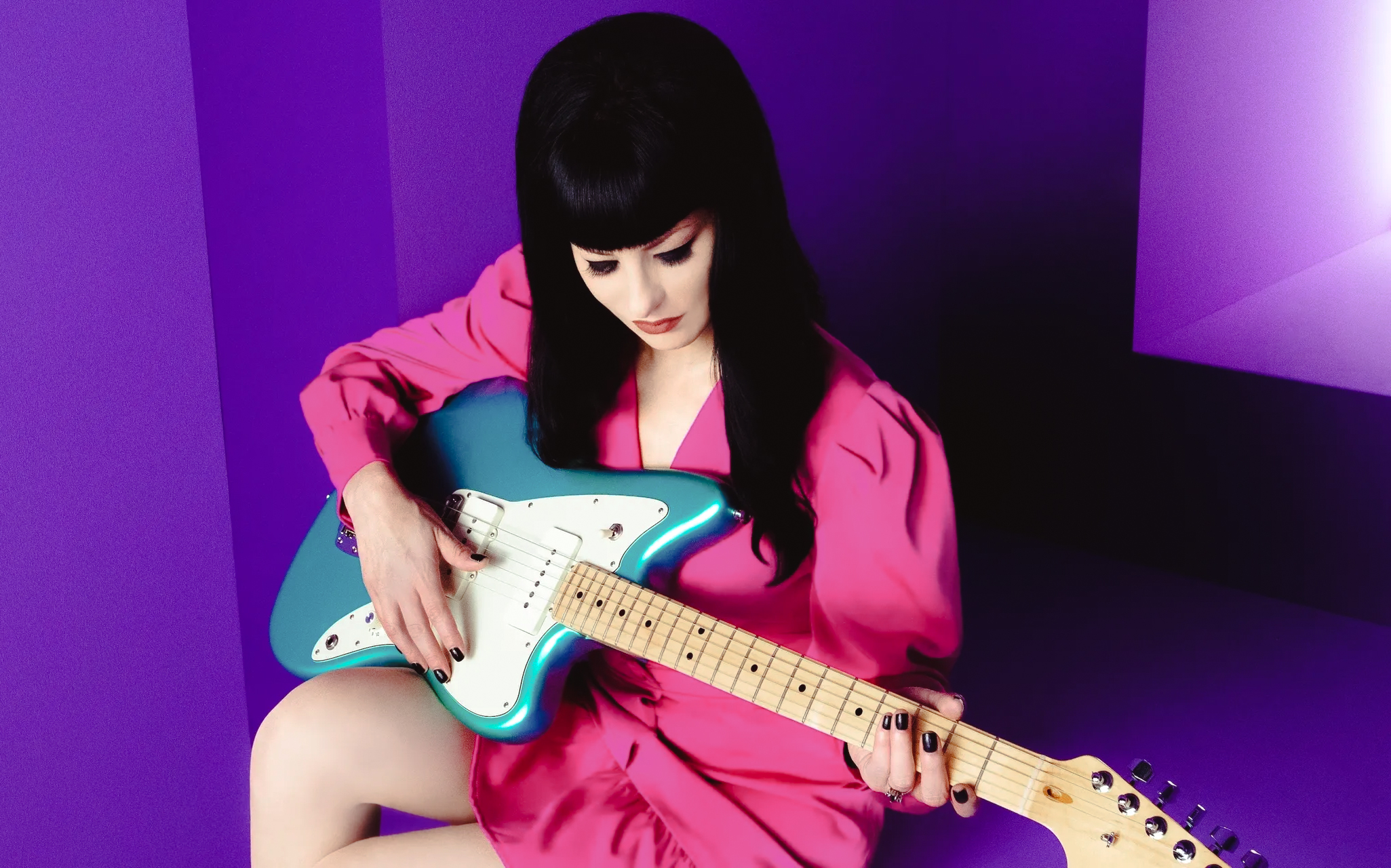 Olivia Jean Introduces First Track From Raving Ghost Called "Trouble"
Garage Goth Black Belles' lead singer and guitarist, Olivia Jean, drops "Trouble," the new single from her upcoming album Raving Ghost. The multi-instrumentalist revealed the tracklist of the record that is to come out on May 5 via Third Man.
The anticipated release will include 11 songs, among which are the title track "Raving Ghost," and "Too Late," "Spider," "Trouble," "I Need You," "Ditch," "Fun," "Fate," and others. See the full list below.
The media outlets are describing it as "an album populated by mysterious characters in various states of danger – cursed lovers, doomed souls, women deliriously haunted by unseen forces."
Jean also revealed: "Ever since I was a kid, writing songs and playing guitar has been an addiction that nothing else can touch. My guitar is an appendage. I could never put my guitar down even if I tried."
Raving Ghost was produced by Olivia Jean in her Nashville home. It features My Morning Jacket's Bo Koster, the Raconteurs' Patrick Keeler, drummer Carla Azar, and Jellyfish's Roger Joseph Manning Jr. 
The follow-up to 2014's Bathtub Love Killings and 2019's Night Owl, introduces a cover of Enya's "Orinoco Flow."
Listen to "Trouble" on Spotify:
See the full tracklist of Raving Ghost below:
01 Raving Ghost
02 Too Late
03 Spider
04 Trouble
05 I Need You
06 Ditch
07 Fun
08 Fate
09 Orinoco Flow
10 Godmother
11 Don't Leave