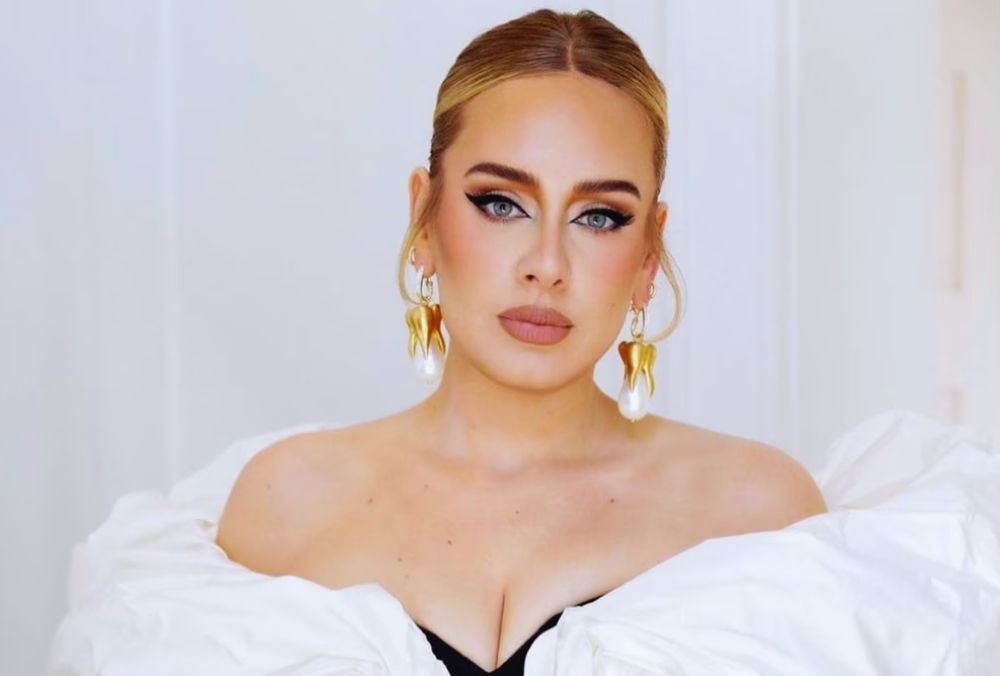 Adele Pays Heartfelt Tribute to Late Matthew Perry During Las Vegas Residency Show
On October 28, 2023, the world was saddened by the news of the passing of Matthew Perry, a beloved actor known for his role in the iconic series Friends, at the age of 54. In the wake of this loss, tributes have poured in from former co-stars and fans alike. Among those paying their respects was the renowned singer Adele, who delivered a heartfelt speech during her Weekends With Adele Las Vegas residency show, commemorating Perry in front of a sold-out crowd.
Adele's Heartfelt Tribute
Adele took a moment during her Las Vegas residency performance to honor Matthew Perry, celebrating his openness about his struggles with addiction. She expressed her deep appreciation for his work, acknowledging that it had been a source of joy and laughter for her since her pre-teen years. In her moving tribute, she referred to Perry's character, Chandler Bing, as "probably the best comedic character of all time." Below is Adele's full speech:
"It's always quite shocking when, especially, someone that made you laugh, who brought so much joy to your life that you don't know. This is what I find so strange. I've never met [Matthew Perry] in my life. It's happened with a few other comedians and stuff like that. But there's something so… that you feel so sad about it. Especially because you don't necessarily know what was going on. Some of my favorite memories of when I was younger with my friends and one of my friends, Andrew, when I was like 12, did the best Chandler impression. And he would do it all the time to make us laugh. And if any of us were having a bad day or feeling low, he would just pretend to be Chandler. And I will remember that character for the rest of my life. I remember visiting New York for the first time, and I'd go on a 'Friends' tour. It's been a really big part of my life. [Matthew] was so open with his struggles with addiction and sobriety, which I think is incredibly brave. I just wanna say how much I love what he did for us. Especially what he did for me. Probably the best comedic character of all time, now, he can rest in peace."

Adele paused her Vegas show to pay tribute to Matthew Perry on Saturday night.

Around Hollywood, Selma Blair, Mira Sorvino and more posted tributes to the "Friends" star on social media. Here's what they had to say: https://t.co/A8aRhRLKZ0#SNL #Friends #ChandlerBing pic.twitter.com/Zv89QAQAdR

— Los Angeles Times (@latimes) October 29, 2023
Celebrity Tributes
Adele's touching tribute was one among many from around Hollywood. Celebrities such as Selma Blair and Mira Sorvino expressed their condolences on social media, remembering the Friends star and his contributions. Matthew Perry's passing has left a profound impact on those who cherished his work.