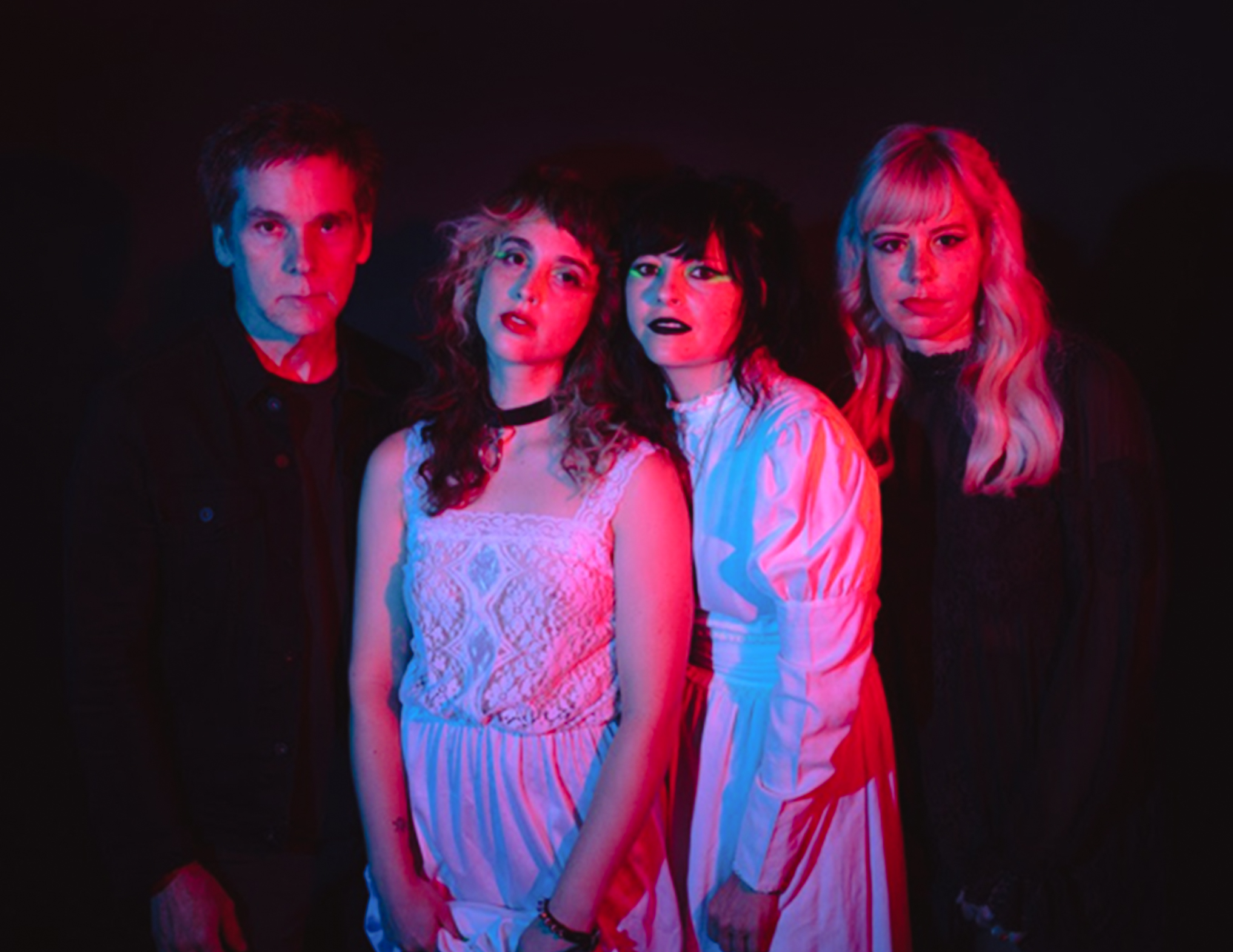 Death Valley Girls Drop Video Game Inspired Visuals For Recent Single "Magic Powers"
Goth-Rock group Death Valley Girls share a new track from their soon-to-be-released album Islands in the Sky. The single, titled "Magic Powers," is accompanied by a music video directed by the band's bassist and co-lead singer Samantha Westervelt.
Bonnie Bloomgarden, Death Valley Girls' frontwoman confessed that "Magic Powers" was inspired by childhood trauma and old memories.
"I was walking down the street, and all of the sudden it dawned on me that almost all the things that kids bullied me about, or I got in trouble for in school, or was told would make me never amount to anything, were actually my magic powers! My voice isn't too high, or funny, it's how I cast my spells! I'm not a bad student, I love learning, and being a seeker! And I'm not a crazy person with weird ideas that will never fit into society, I'm a witch, and I have magic powers!"
Westervelt on the other hand explained the direction she took for the video:
"This was a really exciting video to work on. The concept of the song and the concept of the video go hand-in-hand: facing challenges in life are part of the obstacle course we go through when we are training to get 'Magic Powers'. No situation is ever going to be perfect and mistakes or adversity will challenge us, but if we stay true to who we are in the face of the lessons we're served, and try to try again no matter what stands in our way, we can have magic powers. I am a firm believer in reincarnation, manifestation, and divine timing, and the video also plays around with those ideas, in addition to playing with a recurring theme from our 'What Are the Odds' video (i.e., living in a simulated world)."
In addition to "Magic Powers," Death Valley Girls released "It's All Really Kind of Amazing," "What Are the Odds," and "Sunday" from Islands in the Sky.
When speaking of the album, Bloomgarden said: "When I was sick, I started to wonder if it would be possible to write a record with messages of love to my future self. This was really the first time that I consciously thought about my own suffering and what future me might need to hear to heal. I struggled so much in my life with mental health, abuse, PTSD, and feeling like I didn't belong anywhere. And I don't want anyone—including my future self—to suffer ever again. I realized that if we are all part of one cosmic consciousness, as we [Death Valley Girls] believe, then Islands in the Sky could serve not only as a message of love and acceptance to myself, but also from every self to every self, because we are all one!"
Islands in the Sky is set to come out on February 24 via Suicide Squeeze. The album is the follow-up to 2020's Under the Spell of Joy that featured the songs "The Universe" and "Hold My Hand."
Listen to the official music video for "Magic Powers" here: