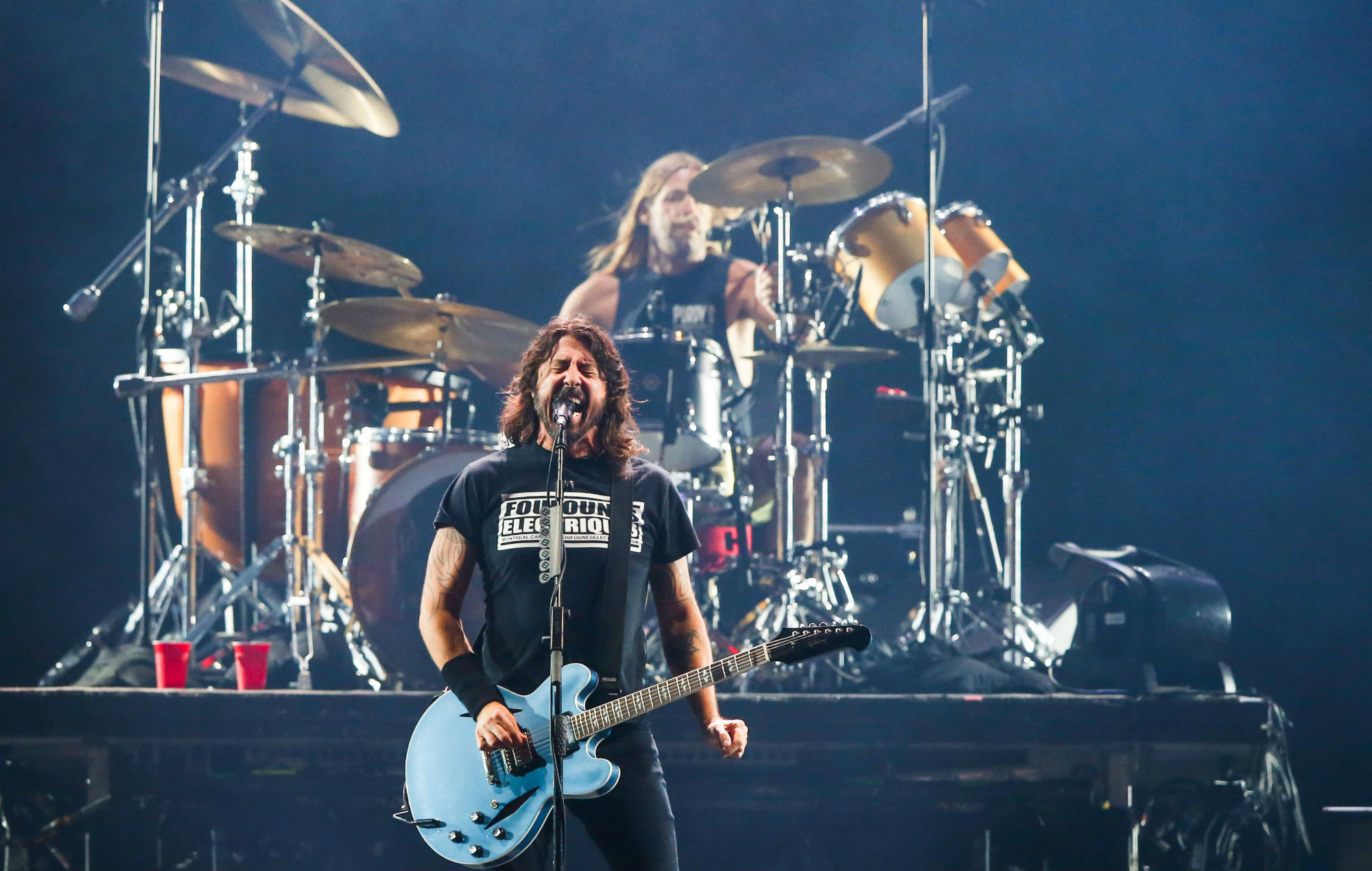 Foo Fighters Announce 11th Album 'But Here We Are' with Promise of Brutal Honesty
The Foo Fighters have announced the release of their latest album, "But Here We Are", as a tribute to their late drummer, Taylor Hawkins, who tragically passed away in March 2023. The album features a collection of new tracks that showcase the band's signature rock sound and highlight the immense talent of Hawkins.
"But Here We Are" offers a poignant reflection on the band's journey and serves as a fitting tribute to their longtime drummer. The album's lead single, "Rescued", has already been released and received widespread acclaim from fans and critics alike. The track features Hawkins on drums and is a powerful reminder of his lasting impact on the Foo Fighters' music.
In addition to the album announcement, the Foo Fighters have also shared their plans to continue performing in honor of Hawkins, emphasizing their commitment to celebrating his life and legacy through their music. The band's upcoming performances will include a tribute to their late drummer, showcasing the love and respect they hold for him.
The release of "But Here We Are" and the band's decision to continue performing are testaments to the Foo Fighters' resilience and dedication to their craft. As they embark on this new chapter, fans can look forward to experiencing the band's powerful live shows and discovering new music that captures the spirit and passion of Taylor Hawkins.
The Foo Fighters' latest album, "But Here We Are," serves as a poignant tribute to Taylor Hawkins and his immense talent. As the band moves forward, they continue to honor their late drummer's legacy, creating music that reflects their love for him and their unwavering commitment to their craft.