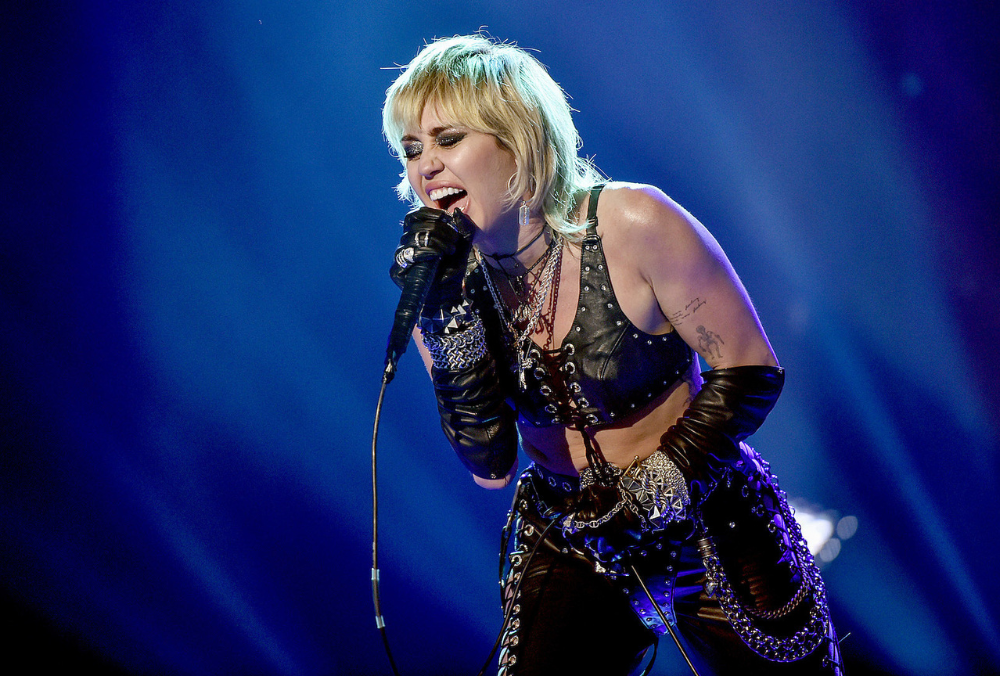 Miley Cyrus Teases Potential Upcoming Project with Cryptic Social Media Clues
In a move that has sparked anticipation among fans, singer Miley Cyrus has recently shared a cryptic teaser on her Twitter account, hinting at the possibility of new music on the horizon.
The teaser, posted on August 15, features a video capturing a sunlit street with a building covered in posters of Miley Cyrus' face and lyrics from her past songs. These lyrics are arranged chronologically, ranging from lines like "I hopped off the plane at LAX" from "Party in the USA" to "I can buy myself flowers" from "Flowers." Notably, the teaser concludes with a new lyric: "I used to be young."
To further fuel speculation, Cyrus updated the thumbnail images of several of her YouTube videos to prominently feature the phrase "USED TO BE YOUNG" in uppercase letters. This coordinated effort across social media platforms has ignited excitement among her fan base.
I know I used to be crazy. I know I used to be fun. You say I used to be wild. I say I used to be young. pic.twitter.com/cwqwQHf2pQ

— Miley Cyrus (@MileyCyrus) August 15, 2023
While Miley Cyrus has not confirmed whether this teaser points to an upcoming single or project, fans are already buzzing with enthusiasm in the comments section. Phrases like "SCREAMING CRYING THROWING UP" and "USED TO BE YOUNG is coming and we're all so excited" flood the comments, showcasing their anticipation for potential new material.
This teaser arrives a few months after Cyrus' eighth studio album, Endless Summer Vacation, which made its debut in March. The album garnered significant attention, propelled by hit singles such as "Flowers," "River," and "Jaded." Notably, "Flowers" secured the No. 1 position on the Billboard Hot 100 chart for eight consecutive weeks, while the album itself peaked at No. 3 on the Billboard 200 chart.
As speculation continues to mount, followers of Miley Cyrus eagerly await any official announcements from the artist regarding her next musical endeavor. The strategic use of cryptic clues across social media platforms has successfully ignited excitement and curiosity, leaving fans intrigued about what may lie ahead in her musical journey.