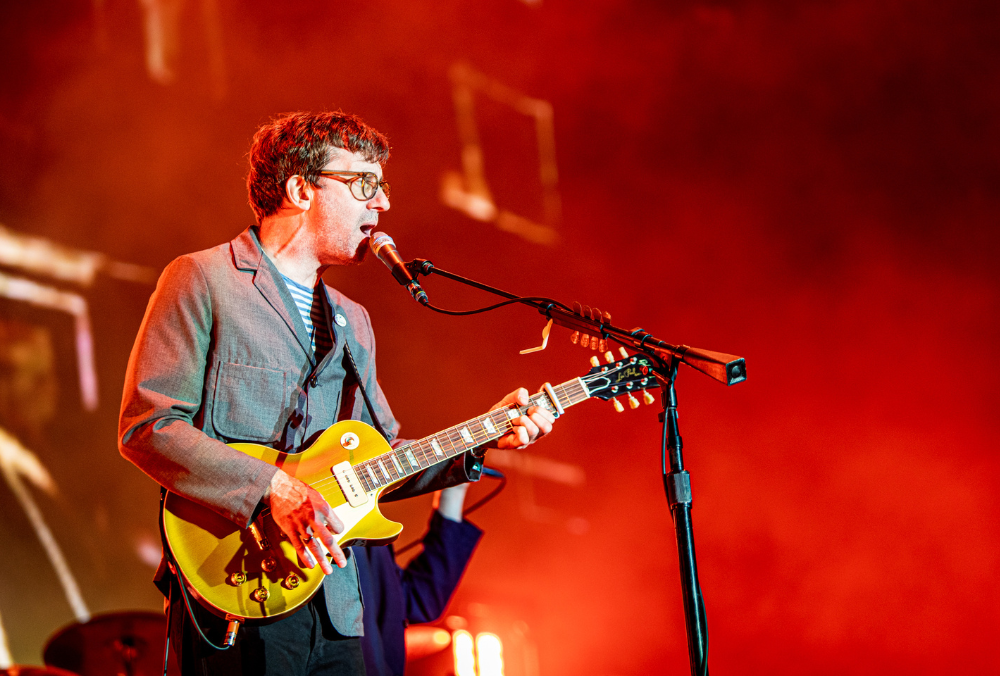 Blur Releases Bonus Track "Sticks and Stones"
British rock band Blur has unveiled a new bonus track titled "Sticks and Stones", which was previously featured on the Japanese edition of their latest album, The Ballad of Darren.
The song maintains the wistful and melancholic tone of the parent album while offering a slightly more upbeat and peppy musical arrangement. Lyrically, "Sticks and Stones" explores themes of lacking excitement, capturing a jet-lagged sentiment that is characteristic of Graham Coxon's lyrical style.
Interestingly, "Sticks and Stones" features Graham Coxon as the lead vocalist. In Blur's earlier career, Coxon had shared vocal lines with Damon Albarn, but he took the lead on songs like "Red Necks", "You're So Great", "Coffee & TV", and more. Coxon's lead vocal performance adds a unique touch to the song's overall sound.
Coxon explained the band's approach to their album The Ballad of Darren, highlighting the importance of infusing the music with the right emotion and intention, rather than solely relying on riffs. The decision to include 'Sticks and Stones' as a bonus track resulted in The Ballad of Darren being one of Blur's shortest releases, with a runtime of just 36 minutes.
While "Sticks and Stone" was initially excluded from the album's final mix along with other bonus tracks, its official release provides fans with an additional glimpse into Blur's musical journey.
Listeners can enjoy "Sticks and Stones" to experience the blending of Coxon's lead vocals with Blur's distinct musical style.