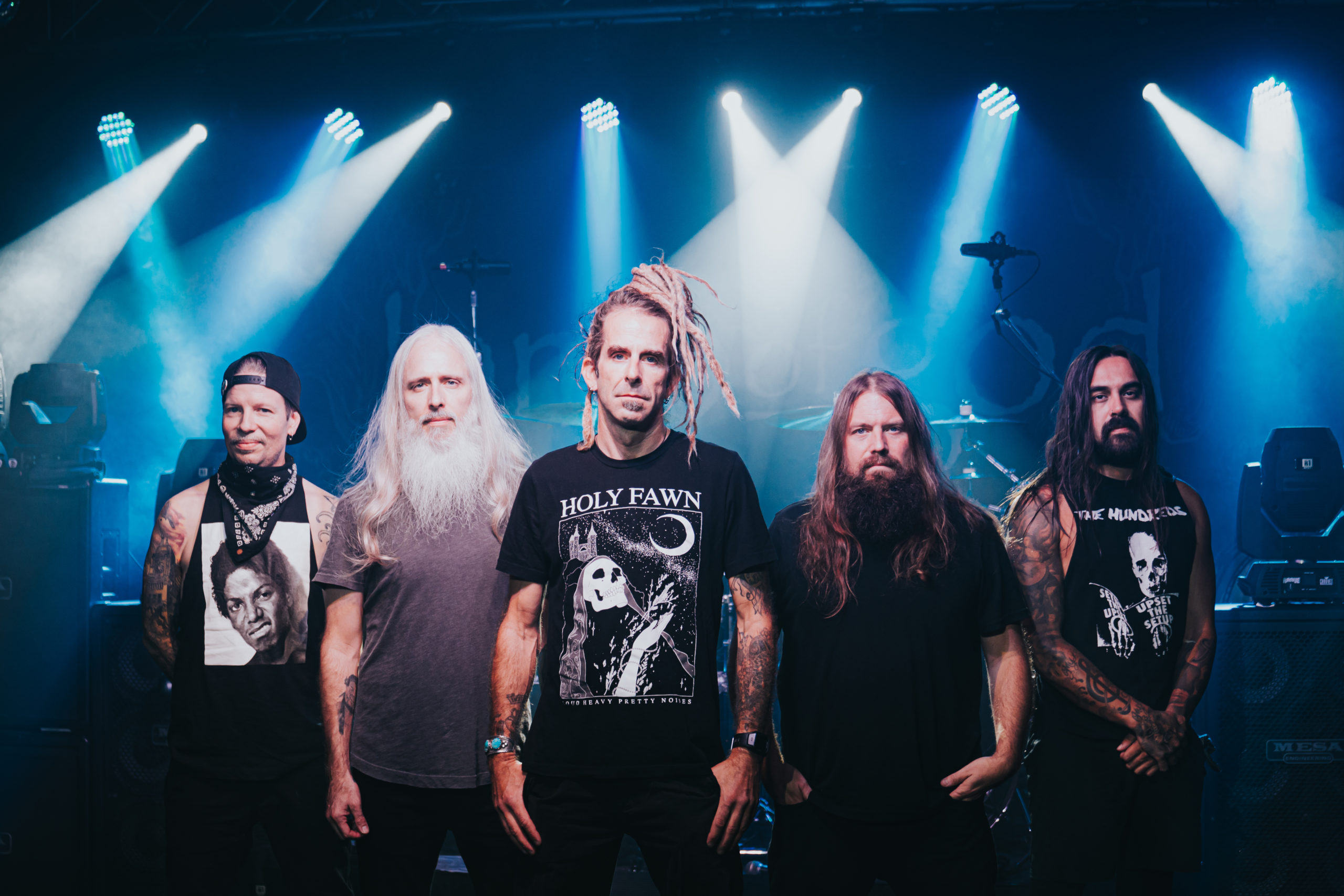 Don't Miss Lamb of God at New England Metal & Hardcore Festival 2023
If you are a fan of heavy metal and hardcore punk, you will be thrilled to hear that the New England Metal & Hardcore Festival is coming back in 2023 after a five-year hiatus. The festival, which started in 1999 and has been held at the Worcester Palladium in Massachusetts, is a two-day event that features some of the biggest names in the genre along with emerging and local bands.
The festival will take place on September 15 and 16 at The Palladium Outdoors, a new outdoor venue that can accommodate more fans and vendors. The lineup for the festival is impressive, with headliners such as Lamb of God, Parkway Drive, Hatebreed, Shadows Fall and The Black Dahlia Murder.
The first day of the festival will be an opening night party with a strong Australian metalcore presence. Parkway Drive, who have been touring extensively in support of their latest album Reverence, will headline the night with their explosive live show. They will be joined by fellow Aussies The Amity Affliction, Northlane and Make Them Suffer.
The second day of the festival will be a full day of heaviness with a diverse and exciting lineup. Lamb of God, one of the most influential and successful metal bands of the 21st century, will headline the day with their groove-laden and aggressive sound. They will be supported by Hatebreed, the hardcore legends who have been delivering anthems of perseverance and positivity for over two decades.
The festival will also feature the return of Shadows Fall, the Massachusetts metalcore pioneers who have been on hiatus since 2015. The band, who have sold over a million albums worldwide and received two Grammy nominations, will reunite for a special performance at their home state festival.
Other bands on the bill include The Black Dahlia Murder, who have been consistently delivering melodic death metal masterpieces since their debut in 2003; Dying Fetus, who have been pushing the boundaries of technical death metal since 1991; Fit for an Autopsy, who have been making waves with their progressive and atmospheric metalcore; Despised Icon, who have been credited as one of the founders of deathcore; Chelsea Grin, who have been evolving their sound from brutal deathcore to melodic metalcore; Terror, who have been keeping the spirit of hardcore alive and kicking since 2002; 100 Demons, who have been representing the Connecticut hardcore scene since 1996; Vein.fm, who have been creating a buzz with their chaotic and experimental hardcore; and many more.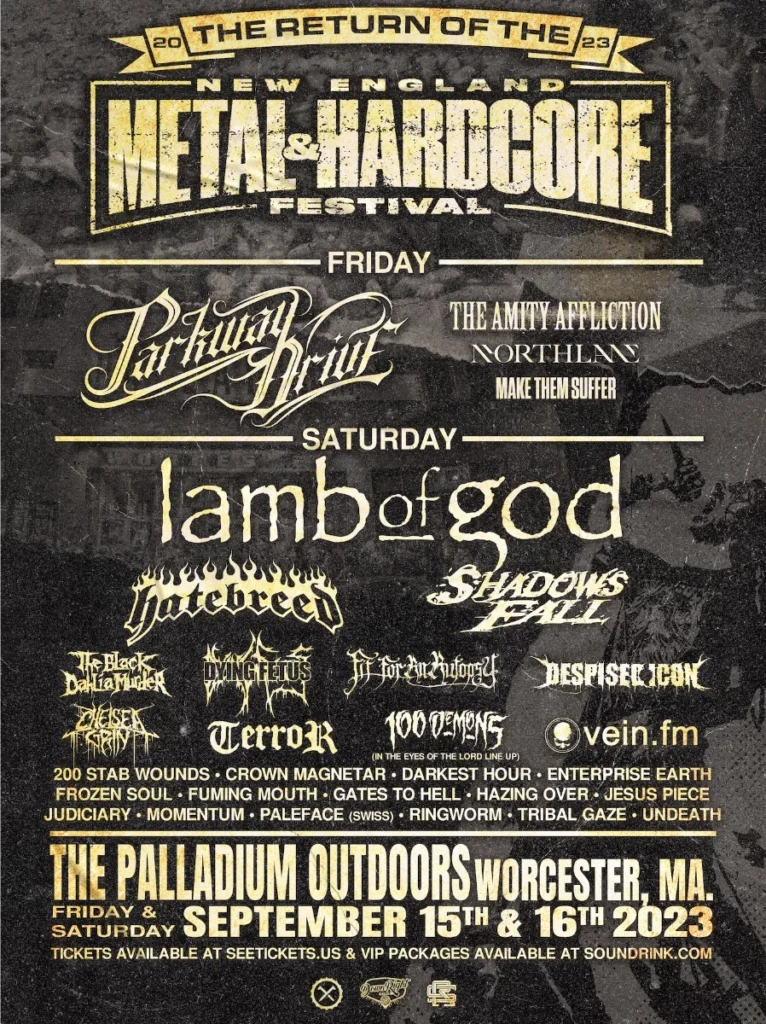 Tickets for the festival will be available soon, but you can already check out the VIP packages through Soundrink. For more information about the festival, including lodging and nearby restaurants, visit their official website.
Bio: Lamb of God
Lamb of God is an American metal band from Richmond, Virginia, formed in 1994. The band consists of vocalist Randy Blythe, guitarists Mark Morton and Willie Adler, bassist John Campbell and drummer Art Cruz. The band is known for their groove-oriented and aggressive sound that incorporates elements of thrash metal, death metal, groove metal and metalcore.
Lamb of God has released nine studio albums, two live albums, three DVDs and one EP. Their latest album, Lamb of God (2020), was their first release with Cruz on drums, replacing founding member Chris Adler who left the band in 2019. The album received critical acclaim and debuted at number 15 on the Billboard 200 chart.
Lamb of God has toured extensively around the world, headlining festivals such as Download, Wacken Open Air, Rock am Ring, Rock im Park, Ozzfest and Mayhem Festival. They have also supported bands such as Metallica, Slayer, Megadeth, Slipknot and Killswitch Engage. Lamb of God has sold over three million albums worldwide and has received five Grammy nominations for Best Metal Performance.