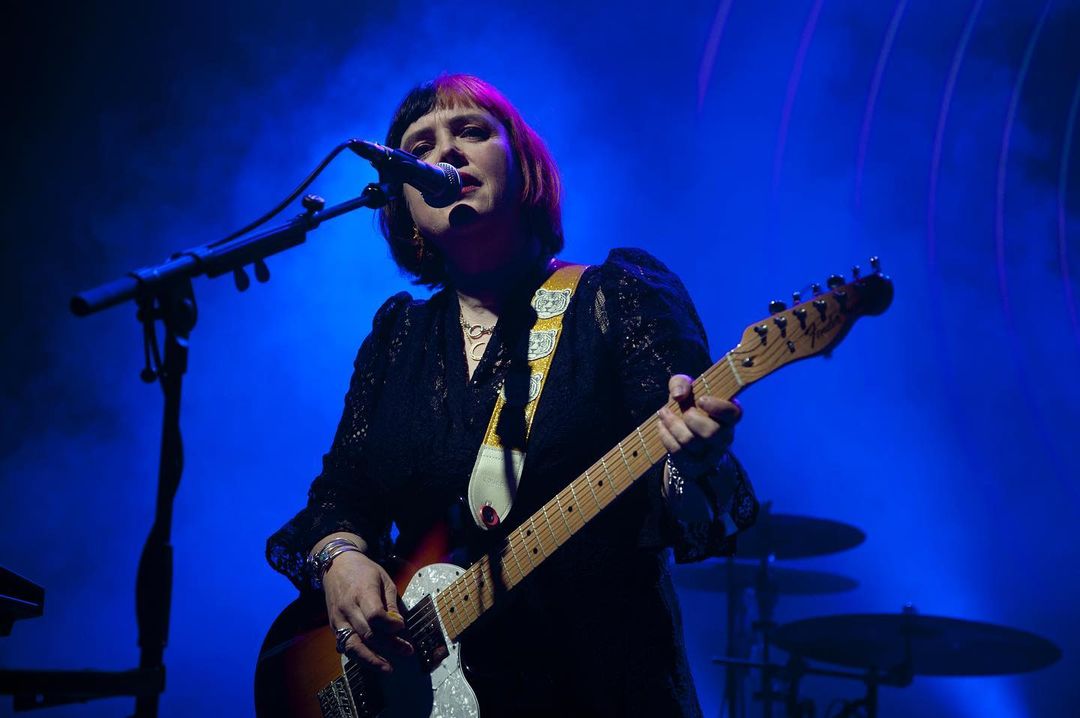 Slowdive's "Kisses" A Valentine's Day Gift for Shoegaze Fans
Slowdive, one of the most influential bands in the shoegaze scene, have announced a new single called "Kisses", which will be released on February 14th, 2023. The song is the first taste of their upcoming fifth album, which is expected to come out later this year.
"Kisses" is a dreamy and romantic track that showcases the band's signature sound of lush guitars, ethereal vocals and atmospheric melodies. The song was written by Neil Halstead, the band's primary songwriter and vocalist, who said that it was inspired by his love for his partner and their daughter.
The single will be accompanied by a video directed by Grant Singer, who has previously worked with artists such as Lorde, The Weeknd and Lana Del Rey. The video features the band performing in a surreal landscape of flowers, stars and waterfalls, while also showing glimpses of their personal lives.
The new single follows the band's critically acclaimed self-titled album, which was released in 2017 after a 22-year hiatus. The album received rave reviews from fans and critics alike, and was named one of the best albums of the year by publications such as Pitchfork, Rolling Stone and NME.
Slowdive are also set to embark on a world tour this spring, which will include stops in Europe, North America, Australia and Japan. The band will also play at several festivals, such as Glastonbury, Fuji Rock and Tomavistas.
Fans can pre-order "Kisses" on vinyl and digital formats from the band's official website. The single will also be available on streaming platforms such as Spotify, Apple Music and YouTube.
About Slowdive
Slowdive are a British rock band that formed in Reading, Berkshire, in 1989. The band consists of Rachel Goswell on vocals and guitar, Neil Halstead on vocals and guitar, Christian Savill on guitar, Nick Chaplin on bass and Simon Scott on drums. The band is one of the most prominent within the shoegaze scene, which rose to prominence in England during the early 1990s. The band's sound is characterized by layers of distorted guitars, hazy vocals and ambient textures.
The band released three albums in the 1990s: Just for a Day (1991), Souvlaki (1993) and Pygmalion (1995). The band broke up soon after the release of their third album, having faced commercial failure and creative differences. The members continued under a more folk and country-influenced direction as Mojave 3.
Slowdive reunited in 2014 to play the Primavera Sound festival, and released a self-titled album in 2017, their first in 22 years. The album was praised for its modern and timeless sound, and marked a successful comeback for the band.
Slowdive are widely regarded as one of the best shoegaze bands of all time, and have influenced many artists across genres, such as Beach House, M83, Tame Impala and Radiohead..