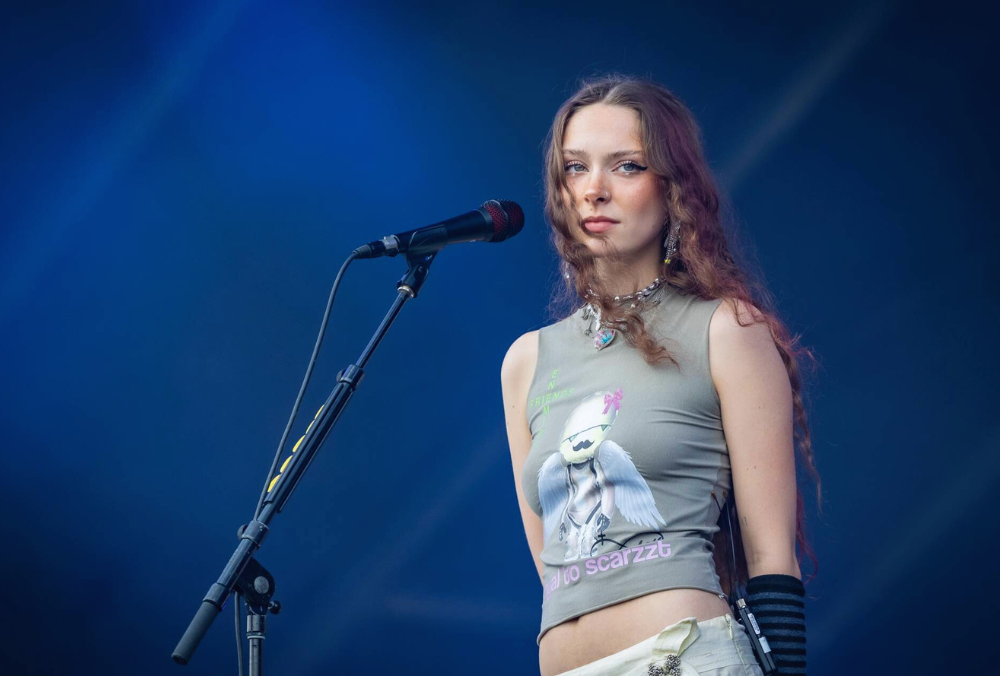 Holly Humberstone Drops Enchanting New Single "Into Your Room"
Holly Humberstone, known for her captivating performance as the opening act for Olivia Rodrigo last year, is all set to unveil her upcoming album, Paint My Bedroom Black, scheduled to drop on a fittingly eerie date, Friday the 13th, next month. As a tantalizing teaser, her latest single, "Into Your Room," is now available as part of an Amazon Curved session.
"Into Your Room" takes its place as the second track on the album, offering a breezy and infectious love song. With heartfelt lyrics like "I will run / After your moving car / And I will follow you / You're my northern star," Humberstone passionately croons a tale of love. The song exudes an air of hope and cheerfulness, even as it hints at melancholy with the line "You don't know how much I need you." This single undoubtedly heightens the anticipation for "Paint My Bedroom Black."
Holly Humberstone, in a previous statement, described her album as "an exploration of the two sides of myself that coexist." It delves into the duality within her, one side being the introvert seeking escape from her surroundings and grappling with the confusion of life on the road, while the other side embraces the extrovert, celebrating budding relationships, profound connections, and the essence of love.
The release of "Into Your Room" and the upcoming album, Paint My Bedroom Black, showcase Holly Humberstone's impressive musical journey. As fans eagerly await the full album's release on October 13 via Darkroom/Geffen/Polydor Records, this enchanting single offers a delightful glimpse into her evolving artistry.
For more information about Holly Humberstone and her new album, Paint My Bedroom Black, visit her official website.