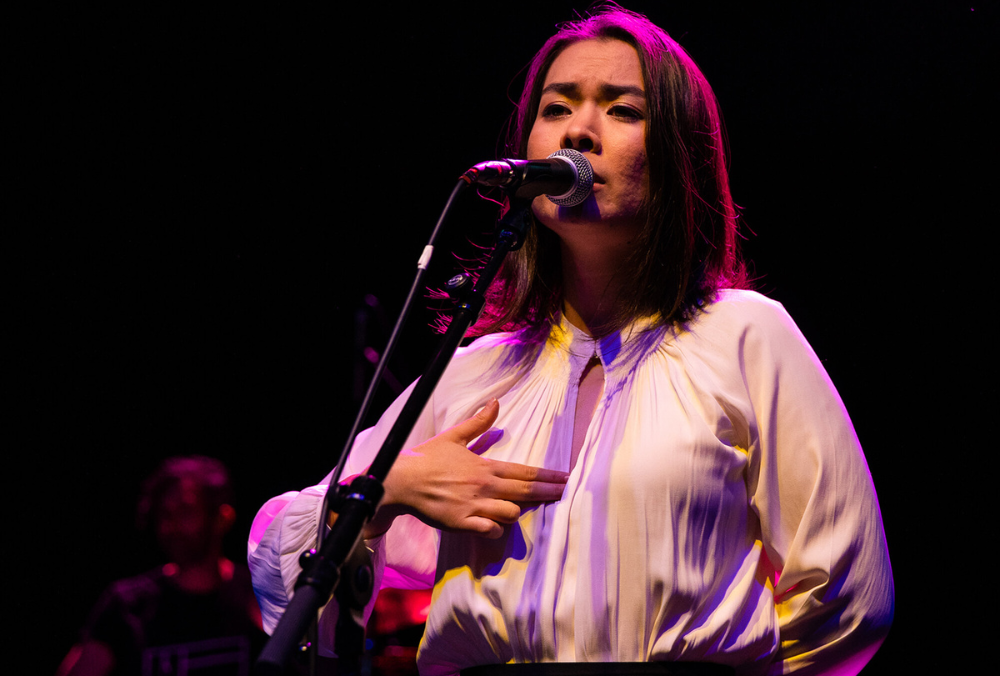 Mitski Unveils Ethereal Tracks "Star" and "Heaven" from Upcoming Album The Land Is Inhospitable And So Are We
As the release date for Mitski's highly anticipated album, The Land Is Inhospitable And So Are We, draws near, the artist has graced fans with a celestial sneak peek through two mesmerizing tracks.
In the extraterrestrial realm of "Star," Mitski's haunting vocals intertwine with the eerie notes of an organ. The song delves into the theme of preserving a profound love across multiple universes and phases. With ghostly lines like "That love is like a star / It's gone, we just see it shining / 'Cause it's traveled very far, I'll / Keep a leftover light / Burning / So you can keep looking up / I am yours no matter," Mitski captivates listeners with her ethereal storytelling.
"Heaven," on the other hand, offers a moment of reflection and hope amidst heartbreak. Mitski's angelic vocals soar above a triumphant orchestra, creating a tapestry of emotion. The lyrics, "Now I bend like a willow thinking of you / Like a murmuring brook curving about you / As I sip on the rest of the coffee you left / A kiss left of you / Heaven, heaven, heaven," bring forth a sense of longing and aspiration.
These otherworldly compositions were brought to life through the collaboration of Mitski, arranger, and conductor Drew Erickson, and a full orchestra at Sunset Sound Studios in Los Angeles.
The Land Is Inhospitable And So Are We is set to release on September 15 via Dead Oceans. For more information, visit here.