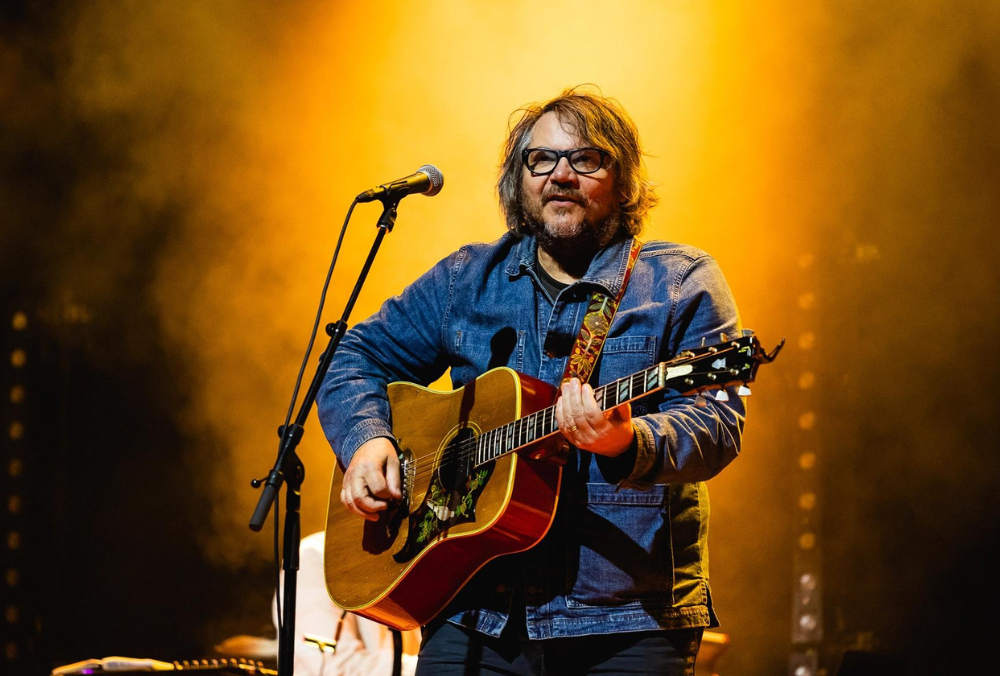 Wilco Announces New Album Cousin with Cate Le Bon Collaboration
Wilco has revealed exciting details about their upcoming album, titled Cousin, along with the release of their latest single "Evicted." Produced in collaboration with Cate Le Bon, the band's lead singer, Jeff Tweedy, described the album as a mix of being "in it and out of it at the same time."
The album's themes delve into the struggle of making one's case to be accepted into someone's heart, even in the face of overwhelming evidence against it. Tweedy expressed the lingering pain of self-inflicted wounds and the challenges of recovering from such experiences.
Fans can anticipate the full release of Cousin this fall, and ahead of that, Wilco will embark on a global tour starting in August. The band has lined up shows across Europe, the US, and Mexico for the remainder of the year. To get more details and secure tickets, visit Wilco's official website.
The tracklist for Cousin includes 10 songs:
1. "Infinite"
2. "Ten Dead"
3. "Levee"
4. "Evicted"
5. "Sunlight Ends"
6. "A Bowl And A Pudding"
7. "Cousin"
8. "Pittsburgh"
9. "Solider Child"
10. "Meant To Be"
Mark your calendars for the album release date of September 29, 2023, via dBpm Records. More information is available on the band's website. Don't miss out on this highly anticipated collaboration between Wilco and Cate Le Bon!